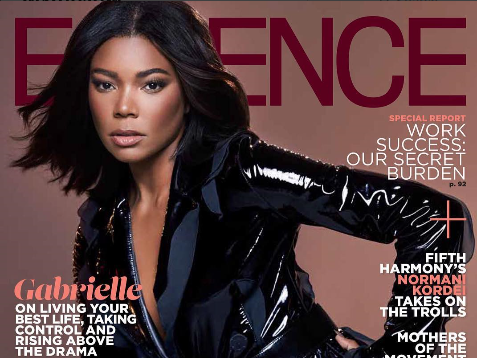 Gabrielle Union covers the November issue of ESSENCE, and in the magazine she talks about taking more control over her career. Union isn't content to be just a pretty face on set. She's taking on duties as a producer on her projects.
"I'm at an age where my ego doesn't live and die by how many lines I have, There's more to life than line counting. I don't just want to be a hired gun. I want to have a little bit more control over the narrative. The only way I can be empowered to do that is to be a producer," she explained.
That includes being more involved in the behind-the-scenes of her hit show "Being Mary Jane."
"For the first time in my whole career, I've actually been invited to the writer's room. I walked in there as if I was meeting the Pope."
Of course, Union discussed her brief role in the The Birth of a Nation. She explained that she doesn't fault those who skip the movie. "…As a rape survivor and as an advocate, I cannot shy away from this responsibility because the conversation got difficult. I don't want to put myself above anyone's pain or triggers. Every victim or survivor, I believe you. I support you. I support you if you don't want to see the film. I absolutely understand and respect that. I can't sell the film. This movie has always been about more than one person, and for the outspoken feminist advocates and allies who risked a lot to be a part of this project—Aja Naomi King, Aunjanue Ellis, Penelope Ann Miller—we are okay if you have to sit this one out, and we're okay if you don't, and we understand…"