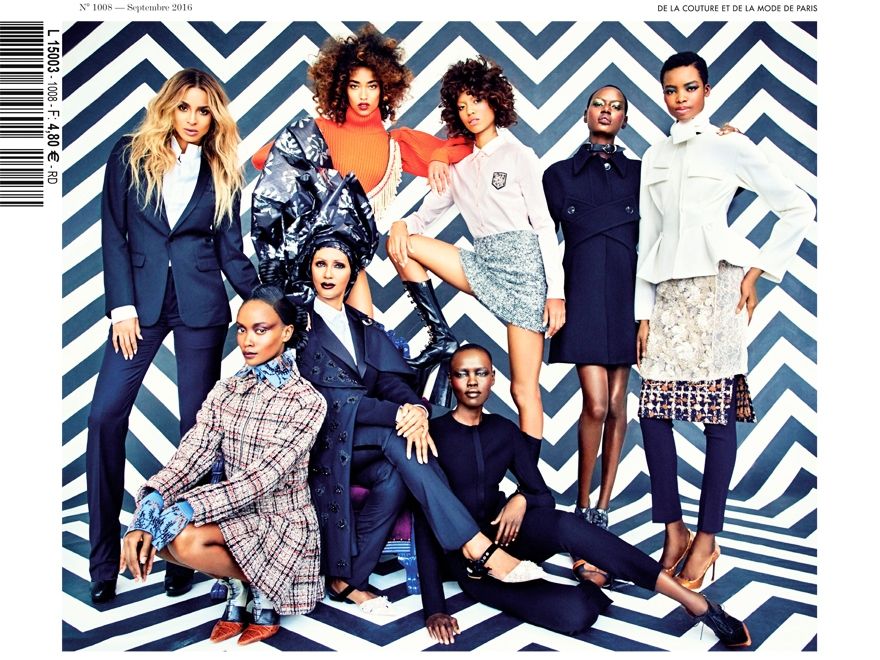 L'Oficiel Paris celebrated a wide array of Black beauty in their September issue. With help from singer-turned-model Ciara and veteran posers like Iman, Riley Montana, Maria Borges, Iman Abdulmajid, Grace Bol, Anais Mali, Ajak Deng, and Adesuwa Aighewi.
With legendary fashion photographer Ellen Von Unwerth at the helm, the shoot features the women posed together in vibrant colors and striking looks. The editorial is meant to be a celebration of African fashion according to creative director Jenke Ahmed Tailly.
Tailly is Senegalese and Cote D'Ivoirian, and says he felt a responsibility to take control and get it right.
"It was very important for me that I was in control of this project. Normally, a stylist collaborates with a photographer, but this was something I both created and developed. For me, the photographer was coming to really execute the vision that we have. For this issue, what is the relationship with Africa and black culture? And to me Ellen being a woman and if you look at her body of work, she has an intricate collection of black girls that she photographs divinely so I thought she would be perfect for it."