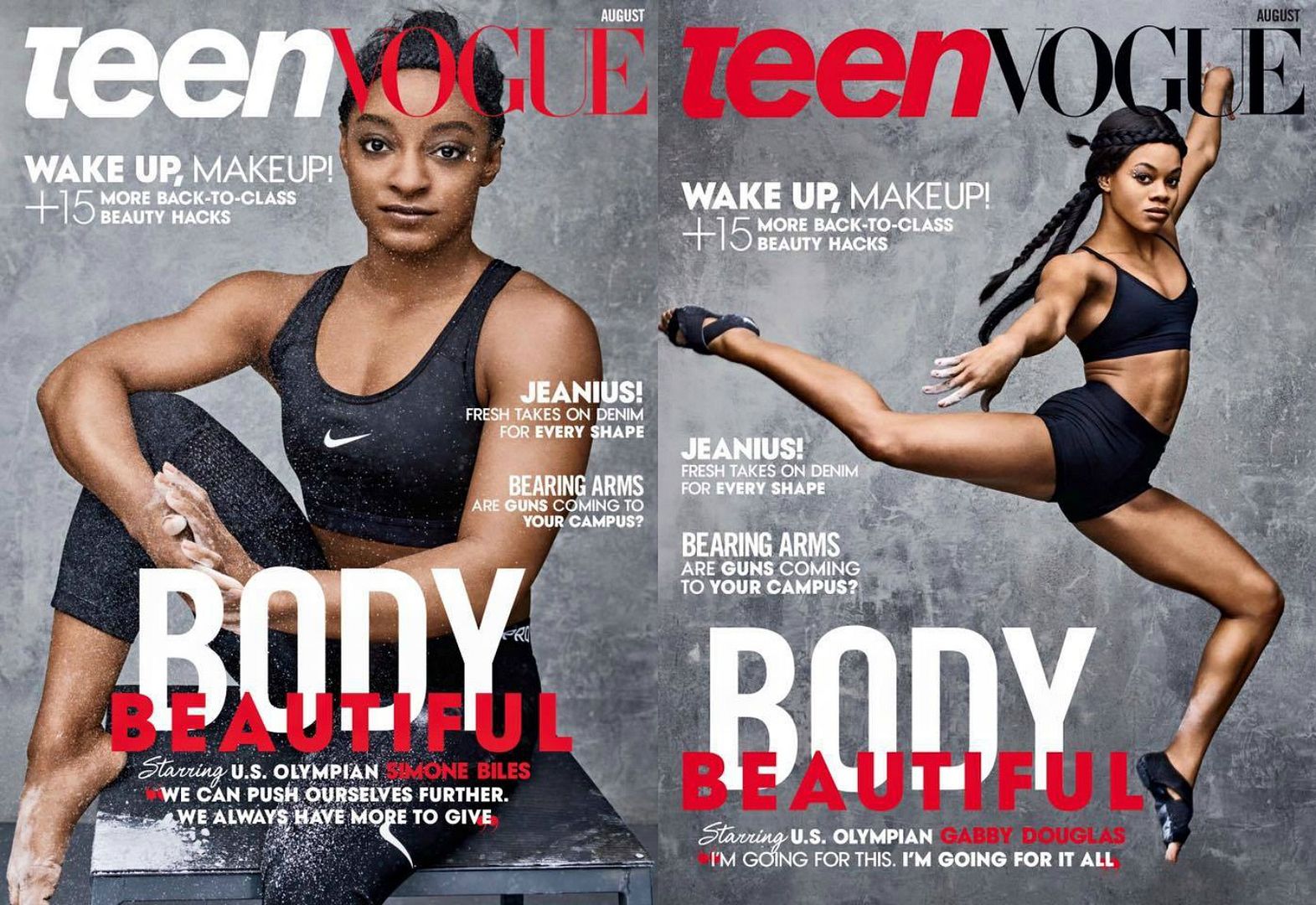 The 2016 Olympic Games in Rio are a little over two months away and the entire world's eyes will be on two Black American gymnasts. Gabby Douglas, 20, will return to defend her all-around gold medal, and Simone Biles, 19, will journey to continue her years-long winning streak.
The two young women cover the August issue of Teen Vogue.
Posing in activewear, the two epitomize beauty and strength.
In her profile, Douglas says that she's fully embraced her champion spirit. "Finally something clicked and I knew I could be one of the best. It was a game changer. Now I'm like, 'I am going for this. I'm going for it all," she said.
Biles will soon compete in her first Olympics, but she's focused on doing her best, not winning.
"If I thought of gymnastics as a job, it would put too much stress on me," she told the magazine. "At the end of the day, if I can say I had fun, it was a good day."
Read both of their cover stories on
TeenVogue.com
Photo credits: Jason Kibbler/Teen Vogue