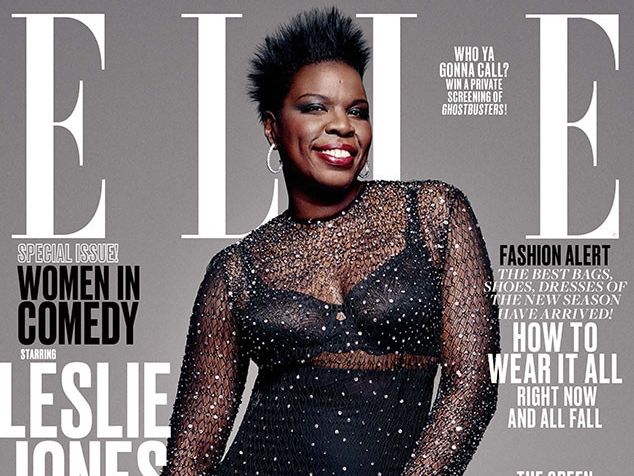 Comedian and Saturday Night Live breakout star Leslie Jones, graced the cover of Elle Magazine in a stunning photoshoot.
The spread and cover story included Jones and co-stars of the upcoming reboot of Ghostbusters, which will be in theaters on July 15.
The women were also honored at Elle Magazine's Women in Comedy party last week. Though Jones wasn't scheduled to deliver a routine, she gave an impromptu stand-up show where
she joked
about the photoshoot and her new found fame and represented for the fellow size 12 women.
I had 22 (bleeping) outfits on today. Jimmy Kimmel had on one (bleeping) suit. I can't move in this (outfit), trying to be cute. You're going to see some bra straps.
The magazine with Jones' cover will be on newsstands June 21.
Photo: Mark Seliger/Elle Magazine