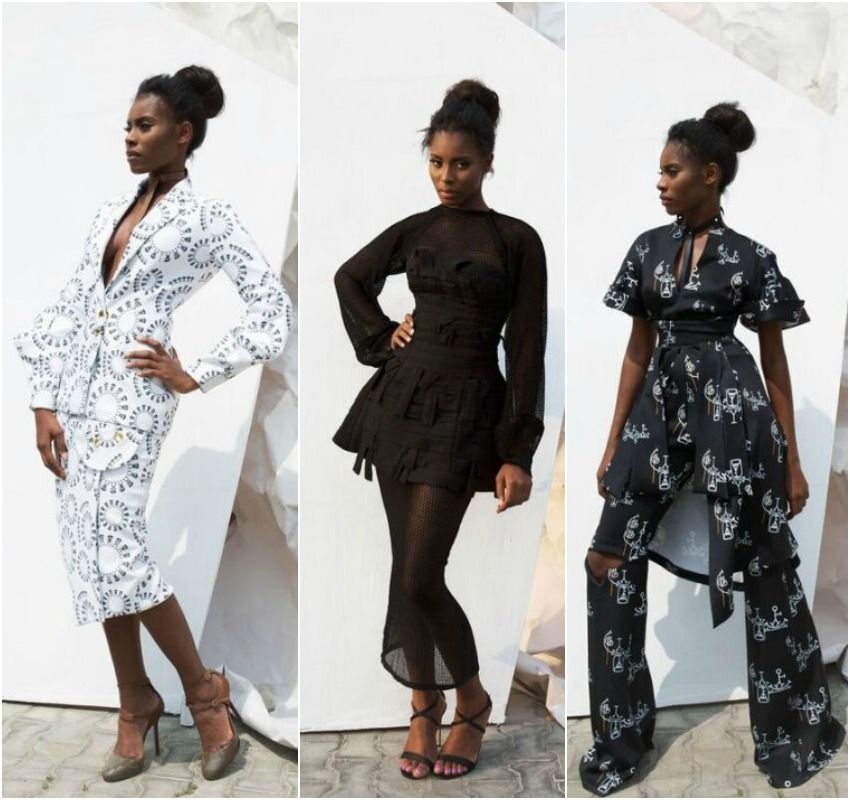 Meena is a rising Nigerian fashion label headed by Uju Offiah. The five-year-old design house produces cosmopolitan ready-to wear-and custom pieces.
The brand's spring/summer '16 look book is titled, Ochiagha. It's an Igbo word that the label says means Neoteric Warrior.
On their
Instagram account
, the label offered more insight into the collection's inspiration.
As our first venture into custom made prints, we were influenced by 'NSIBIDI'. Nsibidi is a pre-colonial symbolic means of communication among the Ibos, in the South Eastern part of Nigeria. The symbols were arranged in clusters to tell a story of victory, resilience, love & hate, peace and unity of a Nigerian.

Details are influenced by strips (ropes) to create a bound effect of unity and peace amidst the challenges and insurgences ( in the Northern part of Nigeria ) we are faced with as a nation. Further details are flap layerings of shapes - trapeziums, triangles, and rhombus. Hand embroidered Nsibidi symbols also run through the collection.

Architectonic undertones which is our core is visible in origami details and sophisticated cuts.



Credits: PHOTOGRAPHY: Lakin Ogunbanwo (@lakinogunbanwo) | ART DIRECTION: Lakin Ogunbanwo & Uju Offiah | Model: Aduke (@adukebey_) of@bethmodelafrica | MAKE UP: Stella (@stellasaddiction ) | HAIR: Bernard (@bernardsmiless )