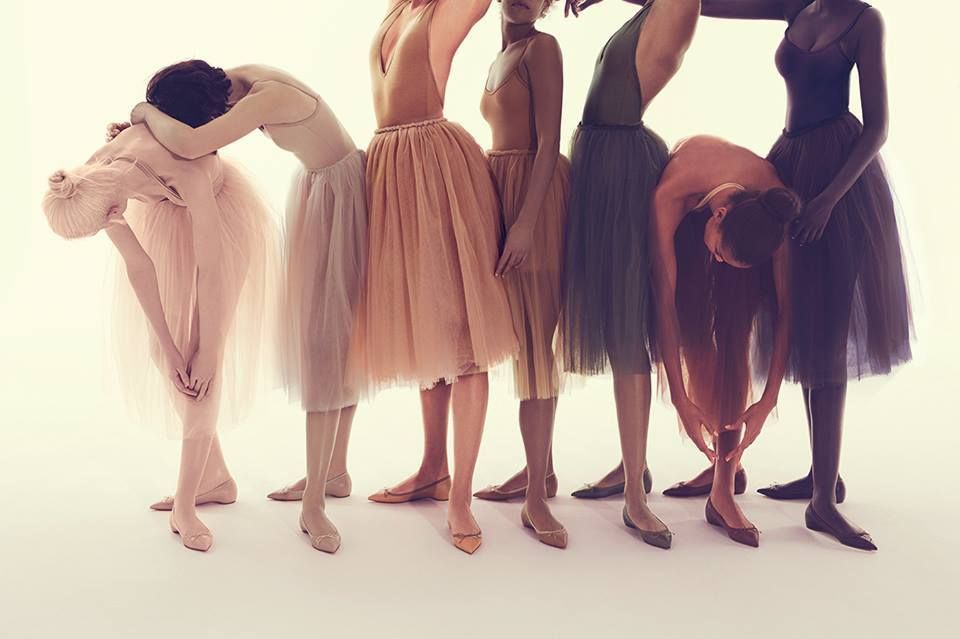 The nude shoe is a wardrobe staple for many women. They're a versatile option for a variety of ensembles, but "nudes" aren't always accessible. Too often "nude" refers to a light beige that leaves women of color searching for a perfect match.
Christian Louboutin took on the challenge of creating nudes for all women in 2013 with the debut of
The Nudes Collection
. He offered some of the shoe line's most popular styles in five shades for women of a variety of shades.
Last year, they rolled out two more shades on both ends of the spectrum, porcelain and deep chocolate.
This year's edition of The Nudes Collection includes three styles including a flat, Solasofia. Louboutin celebrated the release with a beautiful ballet-inspired photo shoot.
It goes without saying that Louboutins are pricey. Solasofia sells for $595, Pigalle Follies sell for $675, and Senora sells for $875.
So, these definitely aren't an option for most women. Hopefully, the luxury retailer leading the way will inspire more affordable brands to expand their color range. Everyone deserves a nude that looks like them.
Senora, $875
Solasofia, $595
Pigalle Follies, $675