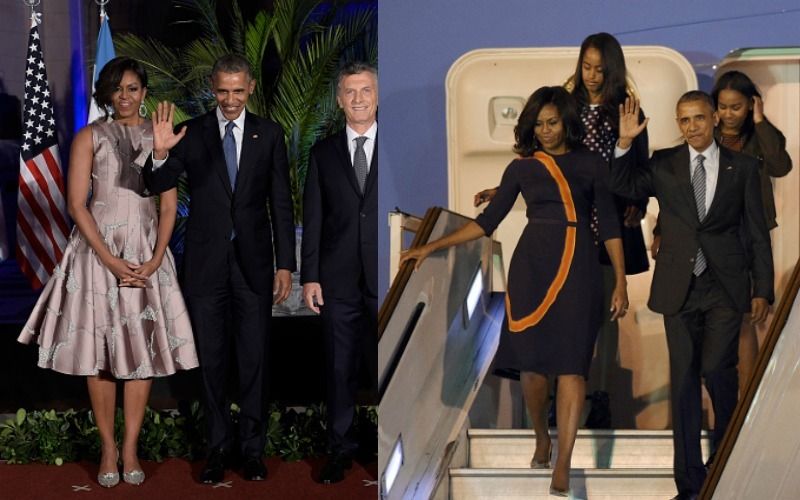 The First Family traveled to Argentina this week, and Mrs. Obama, of course, looked spectacular during her official outings. The First Lady wore Narciso Rodriguez as she deplaned in Buenos Aires. The dress was a deep purple with orange and amber detail.
JUAN MABROMATA/AFP/Getty Images
More from Narciso Rodriguez
Mrs. Obama wore two more gorgeous metallic gown with shimmery embroidery for a night out with the President and First Lady of Argentina.
JUAN MABROMATA/AFP/Getty Images
Photo by Presidency of Argentina Press Office/Anadolu Agency/Getty Images