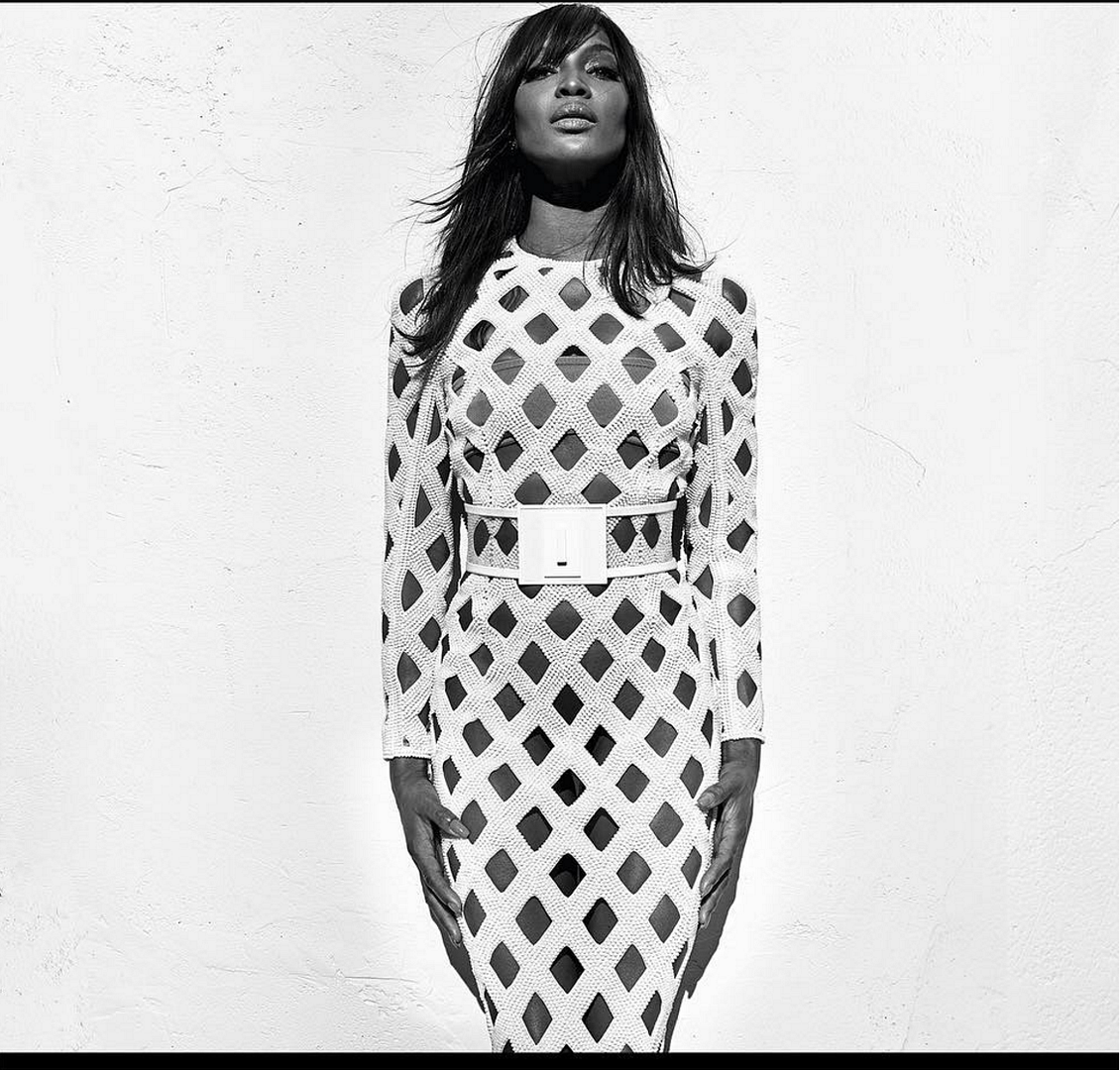 45-year-old Naomi Campbell is adding another designer fashion campaign to her resume, and she's joined by some of her old school colleagues.
Naomi appears in Balmain's Spring/Summer 2016 ad campaign shot by Steven Klein. The ageless catwalk queen looks phenomenal in sheer tops and dresses.
Any day we get a Naomi spread is a good one.
She appears with fellow iconic supermodels Cindy Crawford and Claudia Schiffer.
It's fun to see the women together, but it's pretty remarkable to think about the fact that Naomi is still working. For the other women, this is a kind of nostalgia shoot. For Naomi, it's just another day at work.