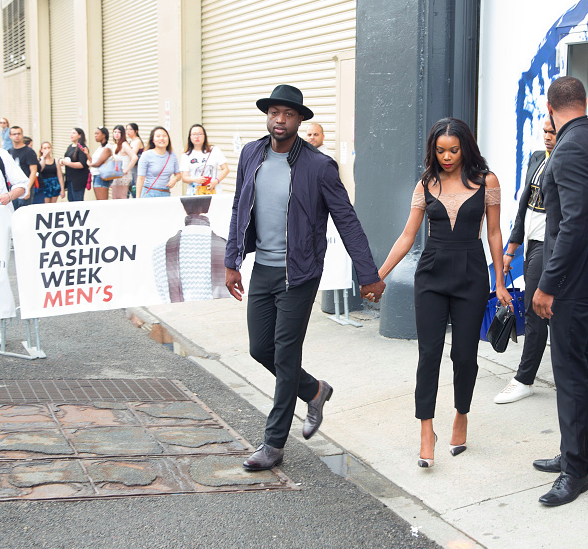 New York's first ever men's fashion week began this week. Though it hasn't gotten the fan fare of the February or September events that feature more women's designers, many celebrities are showing up to check out the trends.
Gabrielle Union and her husband, Dwyane Wade, are among them. Both Union and Wade are proud fashion lovers, and they made sure to step out in style on the 2nd day of shows.
Gabrielle rocked 6 different outfits and even switched up her makeup and hair. It's an impressive feat. Here's what she wore.
LOOK 1
LOOK 2
LOOK 3
LOOK 4
LOOK 5
LOOK 6