60 is the new 60 and it's looking better than ever. Somali model and actress Iman has already proven that she's fashion icon by becoming a one-name star like Oprah, Prince and Madonna, and now she has proven she can still out-shine models one-half and even one-third her age on the July 2015 cover of Vanity Fair Italia.
With a Mia Wallace-style bob and a wine-colored lip, Iman, who turns 60 on July 25, sizzles in gorgeous flower headpieces and sheer, slinky gowns. This comes just days after Tina Knowles Lawson, 61, gave us everything in
sexy Ebony shoot
.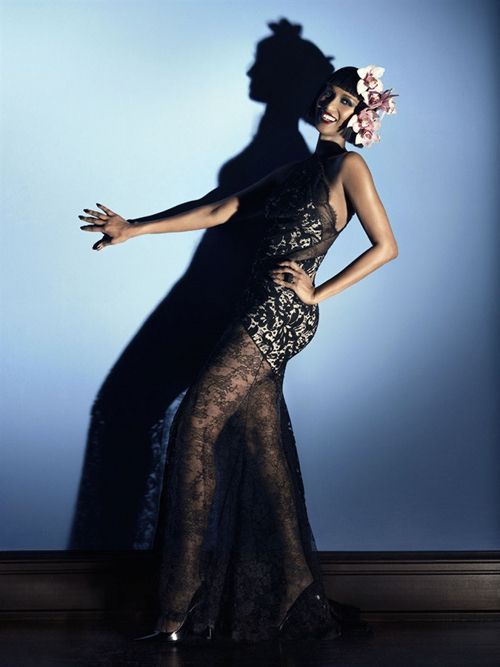 She shared this snap from behind-the-scenes at the shoot.