We've seen jersey dresses, but Beyoncé started a new trend as soon as she rocked a Chicago Bulls bodysuit in the video for "
Feeling Myself
."
Vlogger Tootsie Time created a guide to making your own body suit.
Start with a sleeveless jersey.
Turn the jersey inside out, and find a swimsuit that fits you to use as a template.
Outline swimsuit, and cut around outline adding an extra inch and excluding the neckline.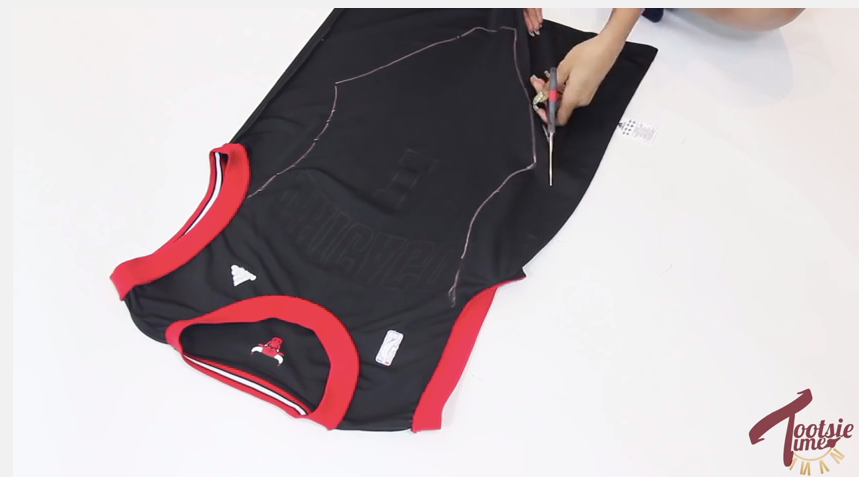 Pin around the areas you've cut.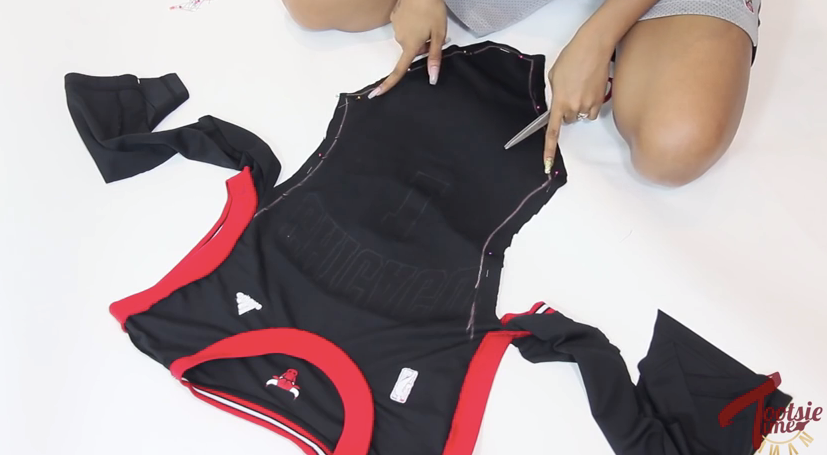 Cut off the arm bands.
Re-align swimsuit and outline shoulders.
Cut off shoulders.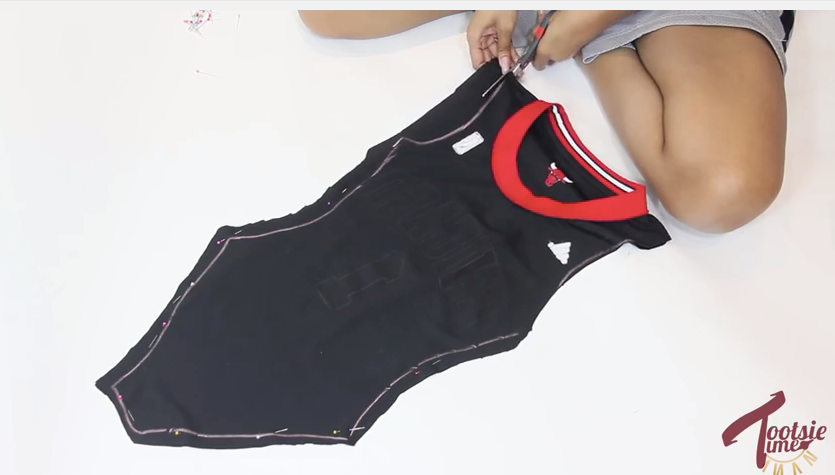 Sew around the sides and crotch of the swimsuit outline. (You can also add snaps to the bottom.)
Sew arm bands around thighs with the right side facing inward.
Turn inside out, and you're done!