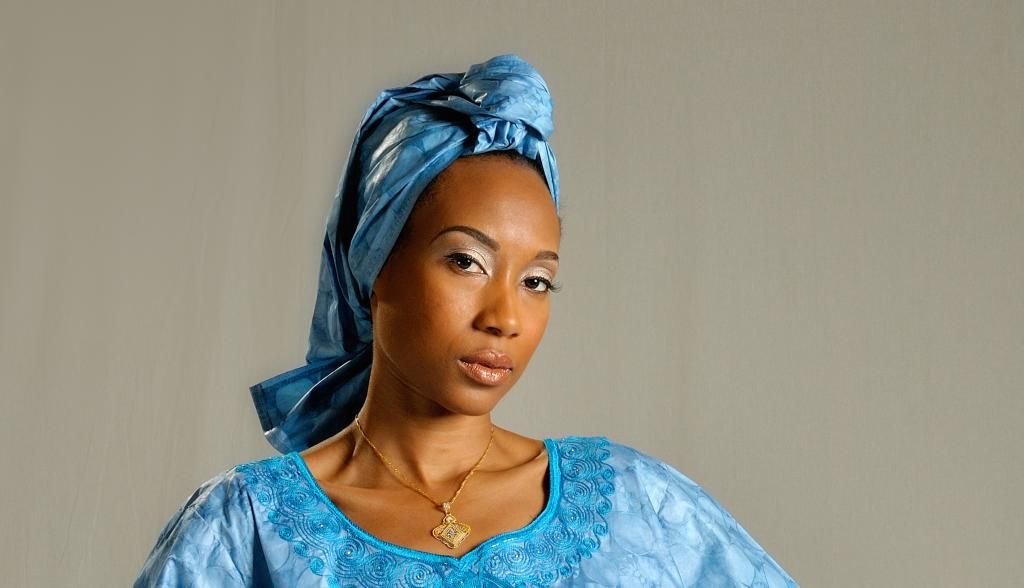 by Moiyattu Banya
The headwrap is one accessory that has stood the test of time in black women's fashion and culture. It is one of the few sartorial choices that uniquely showcases our feminine identity and versatility. If there is one group of women who know how to take something as simple as an accessory and make it a powerful celebration of our womanhood, it is women from the African Diaspora.
In essence, we have claimed the headwrap as our crown, and we've continued to don it throughout the best and worst parts of our history into the present. Depending on where you find yourself in the world, the headwrap is worn as a fashion statement, protective wear, and a cultural masterpiece.
As an African woman I can say that growing up I saw the many different ways in which the head wrap can be used. In my culture, both older and younger women wore the head wrap. It was worn for mundane tasks, such in the kitchen while cooking to protect their hair from smelling like smoke. However, it was also worn as an accessory with deep cultural meaning during weddings, funerals, naming ceremonies for babies, and more.
Across the United States and the Diaspora, women of color have continued to claim the headwrap as symbol to affirm our sense of identity, culture, and style. It is also a symbol of royalty and beauty. Recently platforms such as
Turbanista
and The Wrap Life have found ways to make the head wrap even more trendy as both a fashion statement, that still honors our unique heritage. Celebrities and public figures have also contributed to this "reclaiming of our crowns," making the headwrap (in its various forms) more mainstream. and mainstreaming the head tie as well.
Below, we've included a list of celebrity women from across the Diaspora rocking their headwrap crowns in a plethora of styles, colors, and patterns. We hope you enjoy!
Fatoumata Diawara, Singer (Mali)
Lauryn Hill, Singer (United States)
Tiwa Savage, Singer (Nigeria)
Estelle, Singer (United Kingdom)
Chimamanda Adichie, Writer (Nigeria)
Nhlanhla Nciza, Singer (South Africa)
Solange Knowles, Singer (United States)
Are you inspired to rock the headwrap now? Or are you a regular head scarf tying queen, but you're looking for some new styles? Check out these tutorials below!
Moiyattu Banya is a Native to Sierra Leone, a Digital Mover and Shaker, Feminist and a Writer. She currently teaches women studies courses at Temple University in the United States and also does international consulting with Social Enterprises in West Africa. She is Founder of Women Change Africa. Moiyattu is part of the African Women's Development Fund's (AWDF) Community of African Women Writers. Follow her on Twitter @WcaWorld