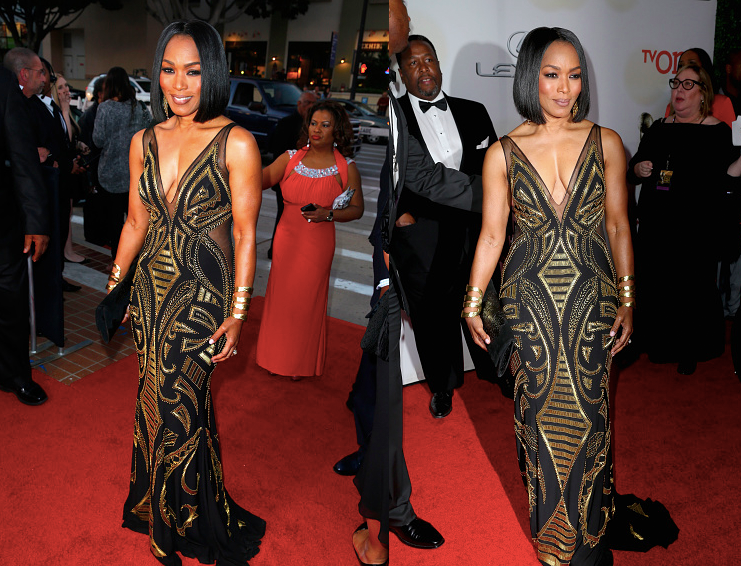 56-year-old Angela Bassett shut down another red carpet in a low cut black and gold gown with mesh detailing. This time she worked her magic the NAACP Image Awards.
Ms. Bassett can do no wrong as far as I'm concerned. From hair, to makeup, and accessories, she's always flawlessly put together. Put this woman on your vision boards, she's living the dream.
---
Kimberly Foster is the Founder and Editor of COLOURES.
Email
or
Follow @KimberlyNFoster