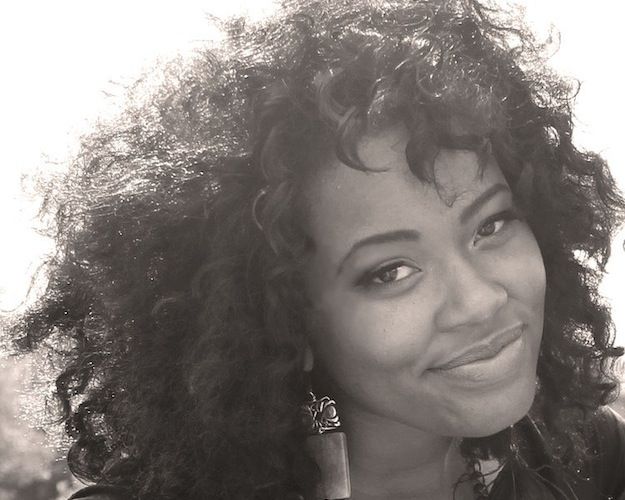 Sierra Sims, New York resident and senior coordinator at Calvin Klein for celebrity and evening wear, sat down with me to talk about her experience as a woman of color in the world of fashion. Sims is a graduate of the Parsons School for Design and currently works in a managerial sense: coordinating with the PR team of celebrity clients, discussing specifics for the fashion production team, and attending fittings.
"As a woman of color, you know, sometimes you wish that what you perceive as beautiful is what the entire industry perceives as beautiful. So whenever I get to work with clients across the diaspora, I get really excited! I mean, the color palettes that we can use are totally different and we can find ways to dress up a variety of figures."
When asked to reflect on her career trajectory, Sims states, "Well, when I was studying fashion, I was one of the few Black women. It was always pointed out that we were the only ones that actually used colors in our designs… and I guess that's something that I like to incorporate into my personal projects to this day. At work, we use a lot of chic, neutral tones and palettes… But they always encourage me to refine my skills and be creative in my own design work."
Sims' staple wardrobe pieces include an oversized or oxford button down shirt since "it works in all seasons. You can wear it during the day to work and then at night, throw on a belt and wear it as a dress." She also makes sure to have sweaters with different knitting and interesting shapes or manipulation such as exaggerated sleeves or drop shoulders to keep things lively! Below, Sims provided Coloures with some of her favorite fashion tips and tricks.
1. Mix It Up!
There's a great deal of style savvy in taking items from different price points and putting them together in an outfit. "Don't be afraid of that! Take designer level clothing and mix it with lower level or department store finds." Sims says this is a part of what makes up Michelle Obama's signature look. "All of her pieces are quality pieces, but she's not afraid to mix and match with the designers that she wears. She'll pull a Calvin Klein dress together with a J. Crew cardigan for a classy and timeless look."


​Photo Credit: http://www.skinnyhipsterblog.com/blank-n-yellow/





Photo credit: http://stylepantry.com/2015/01/02/tie-front-blouse-floral-midi-skirt/

2. Invest In a Few Essentials
A few black shirts, pants, and dresses, button up shirts, and a good pair of boots are absolute staples in your wardrobe. "You can never go wrong with these. I wear black a majority of the time, simply because it's easy and it works with the industry. But you can always add a pop of color to these essentials to create your individual style." In addition, you can always play with the type of essential wardrobe items that you have. "For example, I'm noticing that what's trending now is a thigh high boot with a short dress or oversized button up. Two style essentials, but manipulated in terms of scale and function."


Photo credit: http://www.thedaileigh.com/maxi-dress-winter/



http://www.thedaileigh.com/tuxedo-blazer/
3. Know Yourself
Sims says that in order to create a style that works for us as individuals, we've got to know a bit more about ourselves, our style, and our skin! "Try to learn more about the undertones of your skin. Are your undertones a blush pink? Are they a cool yellow?" Now, this step is not necessarily about your complexion; it's about the undertones that you have in your skin and their capacity to fall in what Sims explains as either a warmer range or a cooler range. Understanding this can make a world of difference in the clothing choices that you make. "For example, Lupita N'yongo has cooler undertones and so you'll see her stylists do a great job of showing that off. She goes for a lot of blues, yellows, mangos. She does a lot of experimentation with color. If you've got a warmer undertone, then your go-to wardrobe color pallette might look a bit different." However, there are a few color choices that will look absolutely fabulous with a variety of undertones, "Lighter maroons, oxblood red is a trending color that has looked fabulous on everyone, and of course, you can never go wrong with black!"


Photo credit: http://stylepantry.com/2014/12/19/crew-neck-sweater-gathered-midi-skirt/

Sims explains that celebrity style is defined by something that pops! "They aren't afraid to experiment with color or different textures. Most people do one pop of color, depending on the season. Red works well for that extra pizazz, but you can also experiment with different types of textures (i.e. leather, knitting)." So if you wondering how to make a fashion statement this holiday season, keep Sierra's style tips in mind!