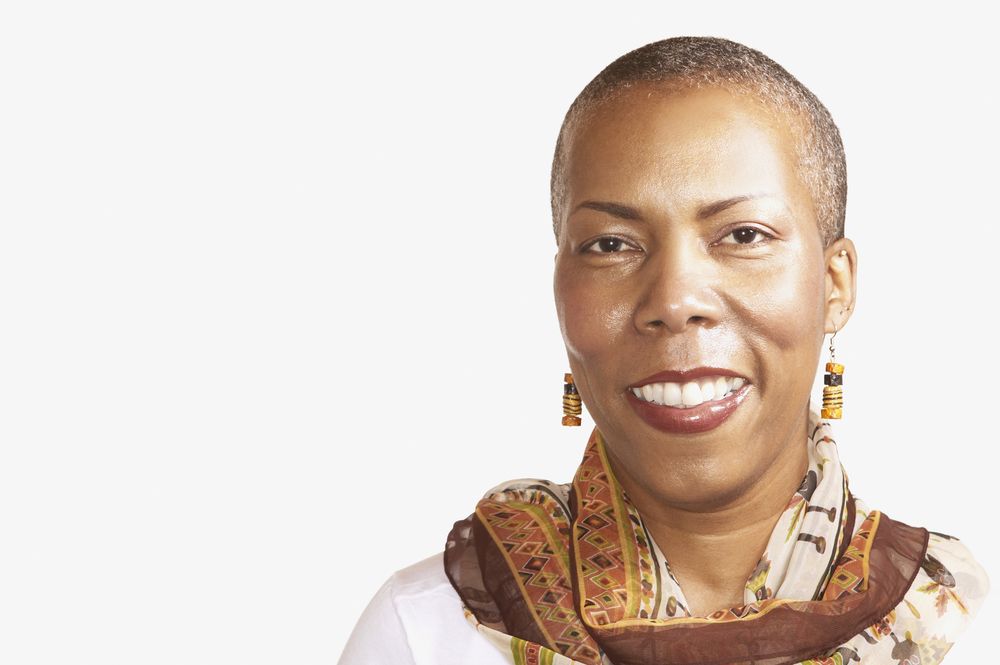 by Ariel Williams
Many women love a perfect pair of earrings, because when you find them, they blur the line between fashion, accessories, and beauty. No matter if they're metal studs, fancy chandeliers, or old school gold hoops, wearing earrings can boost a woman's confidence in a matter of minutes. We're sharing eight uniquely interesting earrings handcrafted by amazing Black women jewelry designers. Starting at $6.00, we've included pairs that will complete your outfit and make for great conversation starters.
Website:
https://www.etsy.com/shop/SignatureofaMango
Price Range: $6 - $19
With their slogan, "Wear something beautiful," Signature of a Mango carries handmade jewelry and accessories that bring poetry to life. Canadian jewelry designer, writer, and poet Lamoi thrives on making customers' dreams come true with custom orders and unique touches. The SOAM Collection is ever growing, popular shop on Etsy.
Jaz Jewelz (Jasmine Mitchell Jewelry)
Website:
http://jazjewelz.etsy.com
Price Range: $12 - $38
Jaz Jewelz is a diamond in the rough that every eclectic woman should know about. Created by Chicago native Jasmine Mitchell, this line features handmade jewelry made from a variety of materials such as semi-precious stones, metals, wood, beads, chains, and recycled materials. Jasmine holds several years of experience working around and designing jewelry, and uses inspiration from fashion and art to create irresistible pieces.
Website: rachelstewartjewelry.com
Price Range: $10 - $35
If there was ever a product that looked the way good music feels, it'd be Rachel Stewart Jewelry! Steeped in and inspired by African culture, this jewelry line makes us feel good about being Black. There seems to be a wooden pair of earrings created for every style and mood from the heart shapes to carved Nefertiti sets to the bold, statement-making shapes of Africa. If you're a unique jewelry fiend who's in touch with her heritage and history, the Rachel Stewart store will make your heart smile.
Website:
http://rashidagurl.bigcartel.com/products
Price Range: $15
The first thing that women do when they find an amazing fashion or beauty item is tell their best friend. Earrings from Rashida Gurl will make you do that and then some! With items that are fit for the queens of this generation, you're guaranteed to make a statement in these bright, bold, and popping earrings. The best part of finding this incredible line is at only $15 each, you can buy a pair for yourself and your friends without breaking the bank.
Website:
http://www.wildchilddzigns.bigcartel.com/
Price Range: $6 - $32
A couple of years ago, I found Wild Child Dzigns on Facebook and instantly fell in love with knack for color, art, and creativity. Those elements have grown since then, making their earring collection easily identifiable and irresistible. Made with love from its Washington, D.C.-bred creator, Wild Child Dzigns hosts beautiful Ankh, Eye of Horus, and other African inspired handmade jewelry. Each item is lightweight and can go with any outfit in your closet.
Website:
theafropolitanshop.com
Price Range: $3.50 - $24
The Afropolitan Shop offers a variety of handmade jewelry and earrings (beaded, fabric, gold, silver, wooden, and unique) from various artists. The brand focuses on being socially conscious with their chief mission being "to showcase their products and give a global platform to local designers." Shopping with The Afropolitan Shop promotes designers, their businesses, and stabilizes their future. This brand has done well coupling fashion and philanthropy. Visit their website to shop for beautiful earrings and learn about how you can donate to the Deborah Amoi Foundation.
Website:
zellhaus.com
Price Range: $5 to $40
Zell Haus handcrafts colorful earrings (and other jewelry) that embody art and self-expression. The geometrically sharp pieces challenge fashion norms by intertwining a love for culture, science fiction, and a strong imagination. They've also set trends and have been seen on celebrities Jessica Reedy, Laura Govan, and featured on Season 8 of the Bad Girls Club. Fall in love with their popular doorknockers, carefully beaded hoops, or large studs at zellhaus.com.
Photo: Shutterstock.com
Ariel C. Williams is a creative writer, author, and social media manager whose mission is to help women thrive in life, love, and goals. She uses her blog and book, The Girl Talk Chronicles: Advice on How to Manage Love, Lust & Situations, to connect with women and inspire them to achieve self-love. She's on Twitter as @ArielSaysNow.