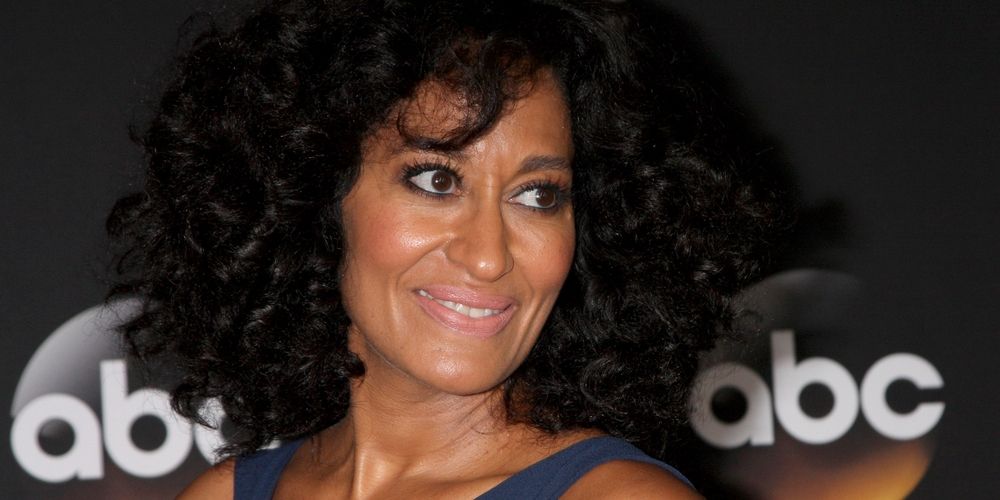 Tracee Ellis Ross continues to inspire with her brilliance and beauty. Since her days as Joan Clayton, she's been known for her incredible curly hair. And in a short essay published by
Entertainment Weekly
, she championed her the presence of her natural hair on TV.
I think what is important about Viola Davis taking her wig off on How to Get Away With Murder is that it illustrates that there is a mask that women are thought to have to wear. For black women, it can be a more complex mask. Our culture has created a very limited view of what beauty is and can be. I think right now television is one of the places where women are pushing up against that and saying, "You know what? I don't need to play this game anymore in order to be considered beautiful."

My mom [Diana Ross] is known for her big hair. So me embracing my big hair was not outside the frame of reference of where I come from. What I think is exciting is that to a certain extent, there is a revolution happening where black women are owning their own beauty, despite the standard of beauty that in the past has not had space for it.

I think it's huge that I'm wearing my natural hair texture on ABC in prime time. As Dr. Rainbow Johnson on black-ish, I think my hair is part of the reality of this woman's life. She has four children and is an anesthesiologist and a wife. She doesn't have a lot of time to fuss with beauty, so her look is pretty simple. I'm very conscious of how I wear my hair on the show, and yet it's the way I wear my hair as Tracee. You hire me, you hire my hair and you hire my ass. It's all coming with me.
Photo Credit:
Helga Esteb
/
Shutterstock.com
---
Kimberly Foster is the Founder and Editor of COLOURES.
Email
or
Follow @KimberlyNFoster