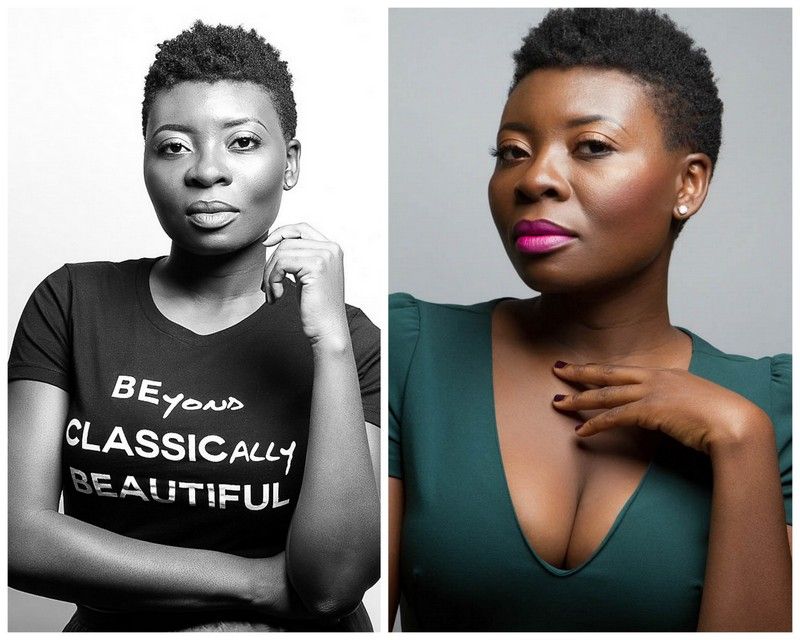 by Abi Ishola
Back in September the New York Times
published a review
of Viola Davis' new show, "How to Get Away With Murder," that was less than flattering. Rather than focus solely on the television program, the writer described Shonda Rhimes an "angry black woman" and referred to the beautiful and talented Viola Davis as "less classically beautiful" than her lighter skinned peers in the acting world. It was disappointing, especially coming from such a prestigious publication, but at the same time, as a black woman it was familiar territory. From major fashion publications blatantly showcasing white models in blackface to a popular radio personality referring to young black sports phenoms as Nappy Headed Hoes, black women remain a target for those who hold dear to the European standard of beauty.
I was immediately inspired by all the beautiful brown women who took to twitter to show off their own beauty with the hashtag #LessClassicallyBeautiful in solidarity with Viola Davis, but as I thought about how diversely beautiful black women are, I couldn't accept that label. From there, the idea for "Beyond Classically Beautiful" was born.
For this photo story, I enlisted several gorgeous women who worked the camera to perfection. I teamed up with my husband who's an amazing photographer and my cousin Yetty Bames, an insanely talented beauty stylist.
My colleague Duane Ferguson, an outstanding videographer, helped me create this behind the scenes look at the photo shoot. Watch to get a bit more background on the idea for the story. You'll also hear from a few of the models about their own struggles with society's narrow view of beauty. Then scroll down to view the full photo story. Also, check our
Etsy shop
to purchase the "Beyond Classically Beautiful" T shirt!
Beyond Classically Beautiful: A Photo Story
Dana
"My definition of beauty is when I'm at my happiest moment. Classic beauty is whatever you see in the mirror and you're happy with it. No one else should be able to define classic beauty for you except you."
Funmi
"Beauty to me is unique. It's much more than race and gender or color. To me it's just personality. Loving who you are as a person. I think beauty is just like a flame. It's an unquenchable fire that comes from within. And you have to just allow yourself to let it flow."
Christina
"My definition of beauty is feeling comfortable in your own skin and not needing anyone to call you beautiful but when someone does call you beautiful you understand where they're coming from. If you call somebody a 'classic beauty' you're saying that beauty looks like this one thing, and everything else is outside of what that is, so I don't believe in classic beauty."
Dionne
"Beauty in things exists merely in the mind which contemplates them."–David Hume 1742
"All my life I've heard people say, 'she's a pretty dark skinned girl,' [which I think] is a phase that could scar a young lady lady for life. Thankfully, the women in my life taught me many positive self image lessons at an early age. I was raised to know that I am beautiful because of my complexion and my opinion of myself was the only opinion that truly matters. Because of that I've learned to see the beauty in everyone and things regardless of my likes and dislikes."
Mame
"I used to get bullied when I was younger so I didn't really feel as beautiful as my classmates because I was darker toned than everyone. But as I grew up I learned to embrace my complexion. I'm me and nobody is like me."
Vonecia
"I would define classic beauty as simplicity and sometimes conformity. My beauty goes beyond classic beauty because it is not masked with the opinions or standards of others. It has room to breathe, to be different. It is truly free."
Nia
"I do not let society's standards of "beauty" define my life or my decisions concerning my body, my style or any other physical and material elements. I've learned to stay true to myself despite what society thinks I should look like or dress like, while at the same time, not letting my physical appearance be the only substance that speaks to who I am and what I have to offer."
Ofunne
My beauty goes beyond the idea of classic beauty because it is different, unique and is all my own. I have dark skin, but a yellow undertone. I have dark brown kinky hair and a broad nose with huge eyes. I used to even have a gap, which I regret closing when I got my braces. My beauty may not resonate with the status quo but it is what makes me, me. And I think that in and of itself is beautiful.
Credits:
Art Direction: Abi Ishola–
www.ScriptsandSightings.com
Photography: Kunle Ayodeji–
www.AyodejiPhotography.com
Makeup + Styling: Yetty Bames–
www.YettyBames.com
Hair: Geneva Clark
Videographer: Duane Ferguson
Models:
Dana Oliver
Mame Diop
Christina Bright
Funmi Okusi
Nia Groce
Ofunne O
Vonecia Carswell
Dionne Harper
Music (video): "Put me On" by Naira–
www.iamnaira.com
Abi Ishola is a multimedia journalist who began her career as a writer for major magazines and websites such as Teen Vogue and Heart & Soul. Her writing has since been featured on The Huffington Post, Essence.com, and Ebony.com. Today she's an award winning television producer who has traveled as far as West Africa to cover the news. Most recently, the Fashion Institute of Technology alum returned to her roots when she began covering fashion for her noted style blog, ScriptsandSightings.com. Abi resides in Brooklyn with her husband and 1-year-old daughter.