by Jana-Lynn
I've noticed a change in purse size over the past few years. After years of carrying ginormous oversized bags that held everything from makeup bags, shoes, and spare clothing items, handbag trends became a bit more minimalistic and began to embrace the clutch. No longer would we limit this hand-held accessory to black-tie events and other fancy happenings. These demure, chic bags had enough space to hold the essentials and brought a certain je nais se quoi to a daytime look. Holding a clutch meant you were a girl who only carried out what was necessary and weren't overly concerned with the fluff. It was the perfect juxtaposition to the indecisive girl who carried everything with her.
Clutches eventually gave way to cross body bags because – we didn't want to have to hold our chic-ness all day, right? Same amount of space, less amount of responsibility. In attempting to further reduce responsibility (and in-line with the recent 90s revival), backpacks eventually became a thing in the fashion landscape. The trend, thankfully, hasn't really stuck like some of its predecessors but there is a new burgeoning handbag trend on the rise that looks like it will definitely make a mark.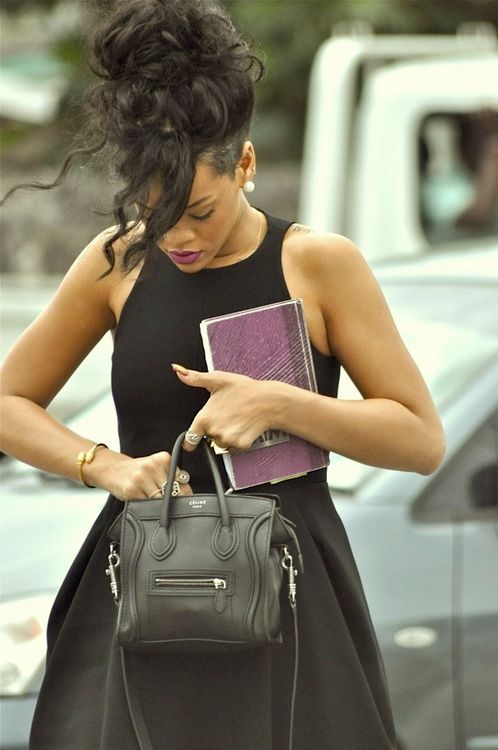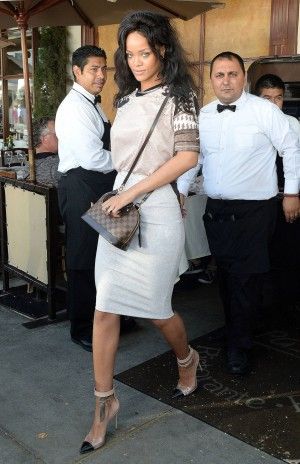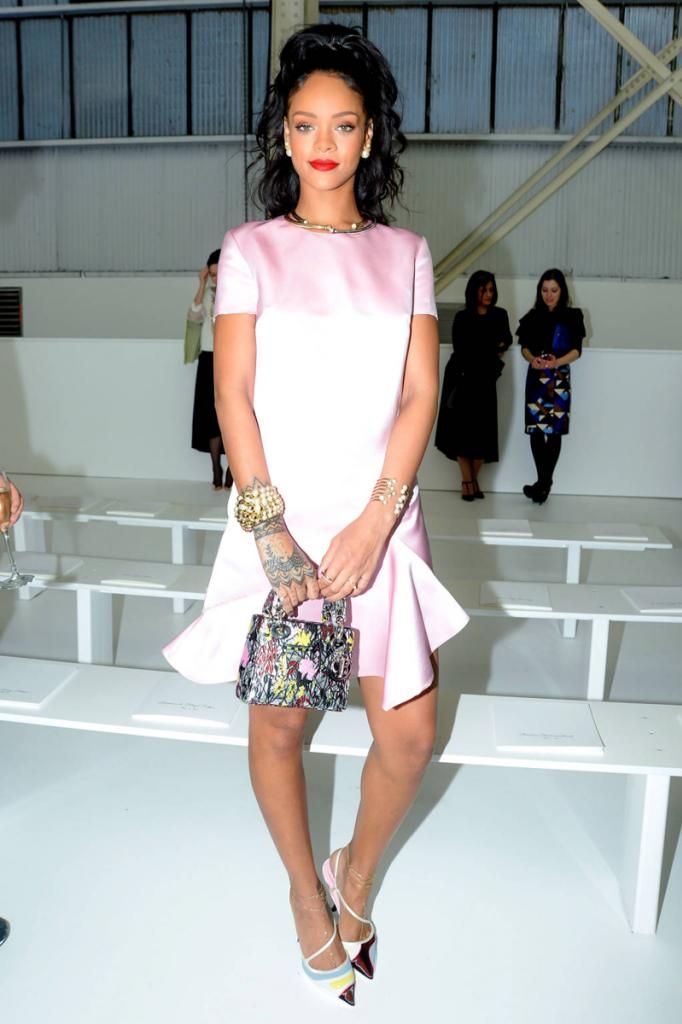 I call it the 'functional satchel.' I've seen it referred to as the 'mini handbag'. With just enough space to hold your cellphone, cards, lipstick, keys, and maybe a small notebook, this bag gives you the perfect amount of space while only taking up the least amount of space in your overall look. I absolutely adore the dainty and ladylike demeanor it exudes and I believe the mini handbag would be such a great juxtaposition piece when paired with the tomboy-trend du jour (
which Rihanna did so well when she paired Timberland 6" Premium Boots with a Louis Vuitton Frank Gehry Twisted Box
).
I love how many of the bags are a scaled down version of some of our favorite oversized bags from luxury labels such as Céline, Louis Vuitton, Christian Dior, and Hermès. More affordable retailers, such as
Coach
,
Dooney & Burke
,
River Island
,
Forever 21
and
Target
are beginning to create their own line of functional satchels, meaning these bags are available at every price point.
I'm welcoming this new handbag staple into my closet with open arms. Will you?
"Jana-Lynn is a fashion and style blogger, personal stylist, and public health professional. Follow her at @BasedJane and http://thejanetales.blogspot.com for conversations on fashion, style, pop culture, love, and life."