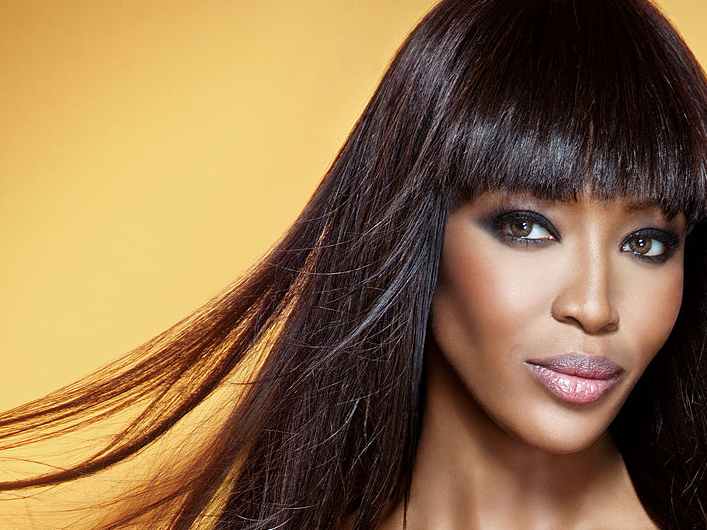 by Shonette Reed
The fashion industry has not always been open to accepting diverse faces and body types. However, since the 1970s, there have been a number of Black models to skyrocket to the top of the industry—appearing in major magazines and ad campaigns, as well as walking the runways of the biggest designers. Here are 18 of the most influential Black fashion models.
The Icons: The 70s through Late 80s
Karen Alexander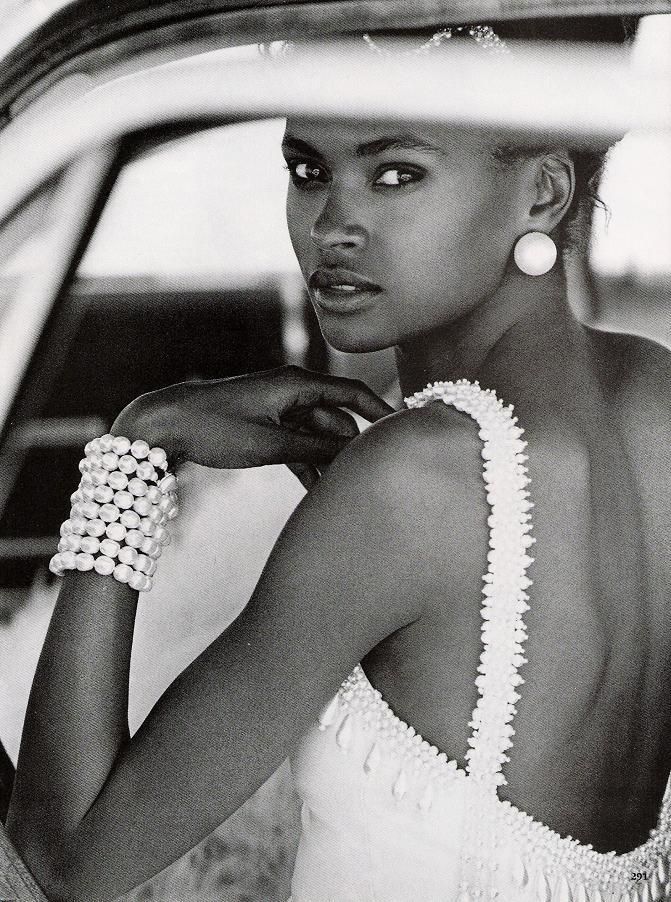 After being rejected by various modeling agencies, Karen Alexander was signed to Legends Agency in the late 80s, leading to a successful 20-year career. During her career, Karen graced the covers of Vogue U.S., Britain and Italy; as well as working with a plethora of famous photographers. In addition to being one of the first black supermodels, Karen used her fame to advocate for better cosmetic options available for black women.
Beverly Johnson
The first black model to appear on the cover of American Vogue in 1974 and the French edition of Elle in 1975, Beverly Johnson has also been named one of the New York Time's "Leading Influencers" of the 20th century. Since retiring, Johnson currently runs her own line of hair care products and optical lenses.
Grace Jones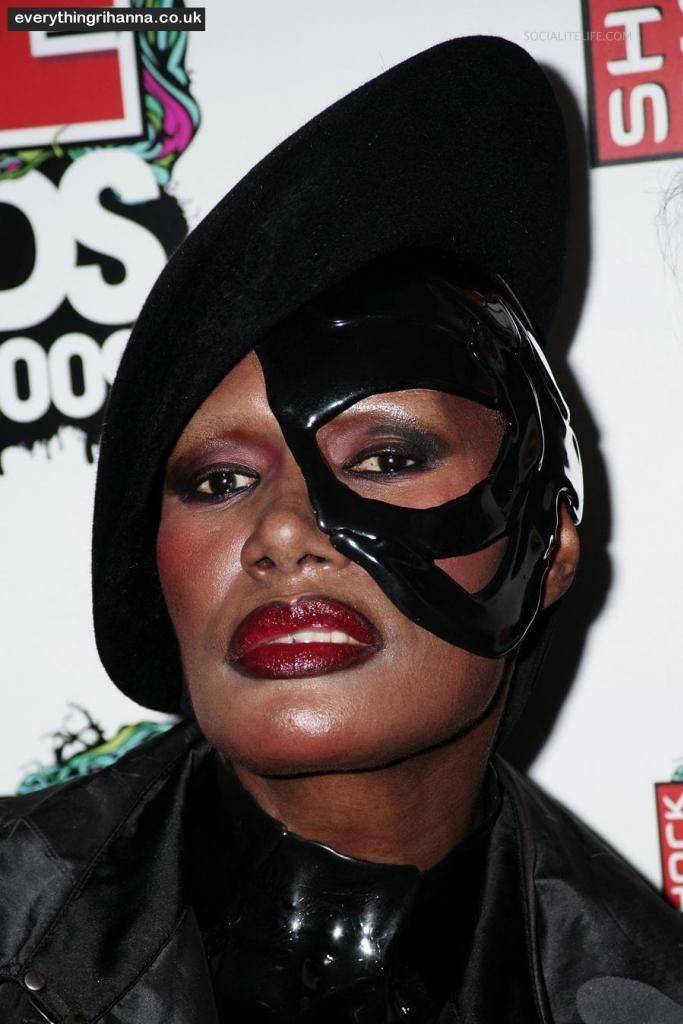 At age 18, Grace Jones signed with Wilhelmina Modeling Agency. She was favored in the Parisian fashion scene for her bold, dark skin. Jones modeled for Azzedine Alaia, Yves Saint-Laurent, Kenzo Takada, and Claude Montana. Since her modeling career, the Jamaican-born model has pursued a music career and released multiple albums.
Iman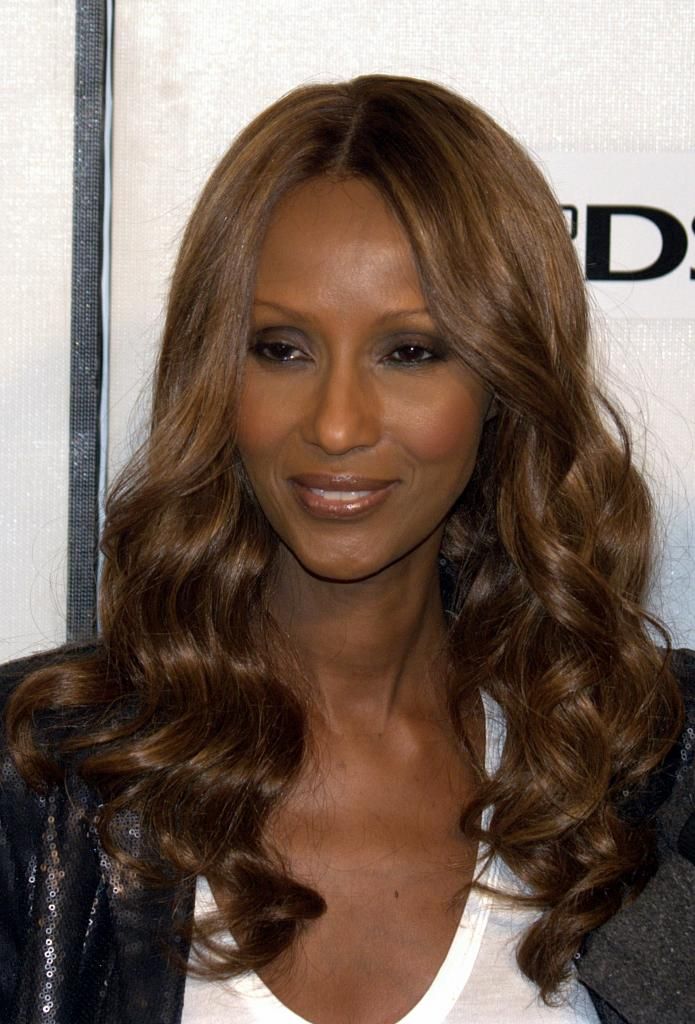 This Somali-born supermodel was discovered by photographer Peter Beard while still in college. A year later, Iman was on the cover of Vogue and became a muse for major designers such as Gianni Versace, Yves Saint-Laurent, and many more. She is also known for being the wife of British rocker David Bowie, and pioneering the need for cosmetic lines that focused on ethnic skintypes—eventually developing her own company, Iman Cosmetics, as a way of providing more makeup options for women of color.
The Game Changers: The 90s through Early 2000s
Naomi Campbell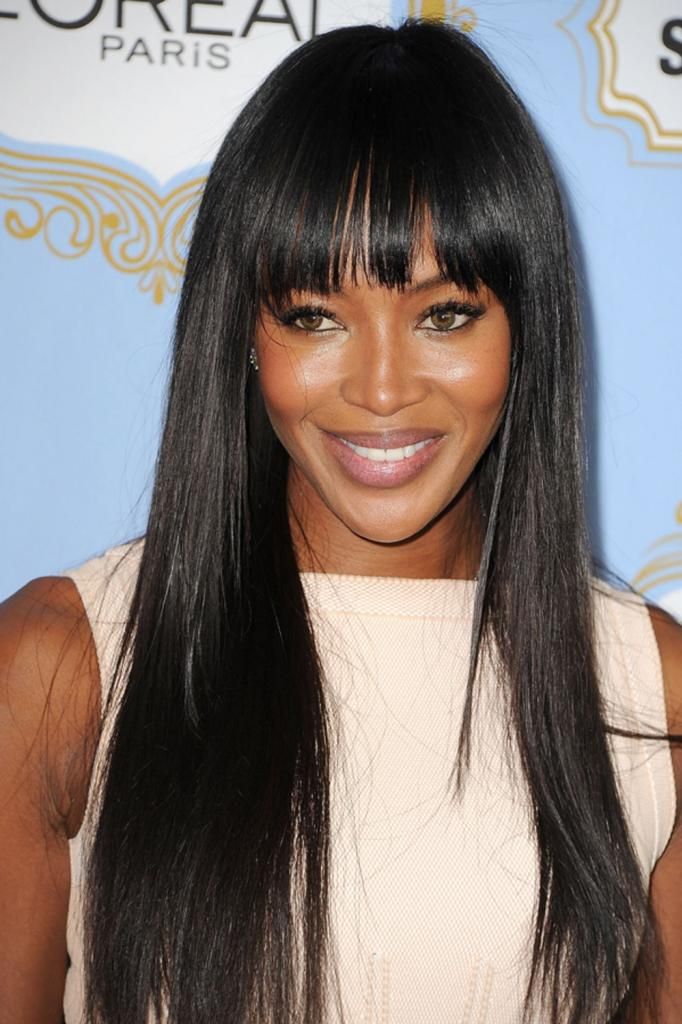 Scouted at 15 years old, Naomi Campbell is one of the most popular supermodels of all time. She was the first black model to be featured on the cover of Vogue Paris and established herself as one of the most recognizable and in-demand models of the 1980s and 1990s.
Tyra Banks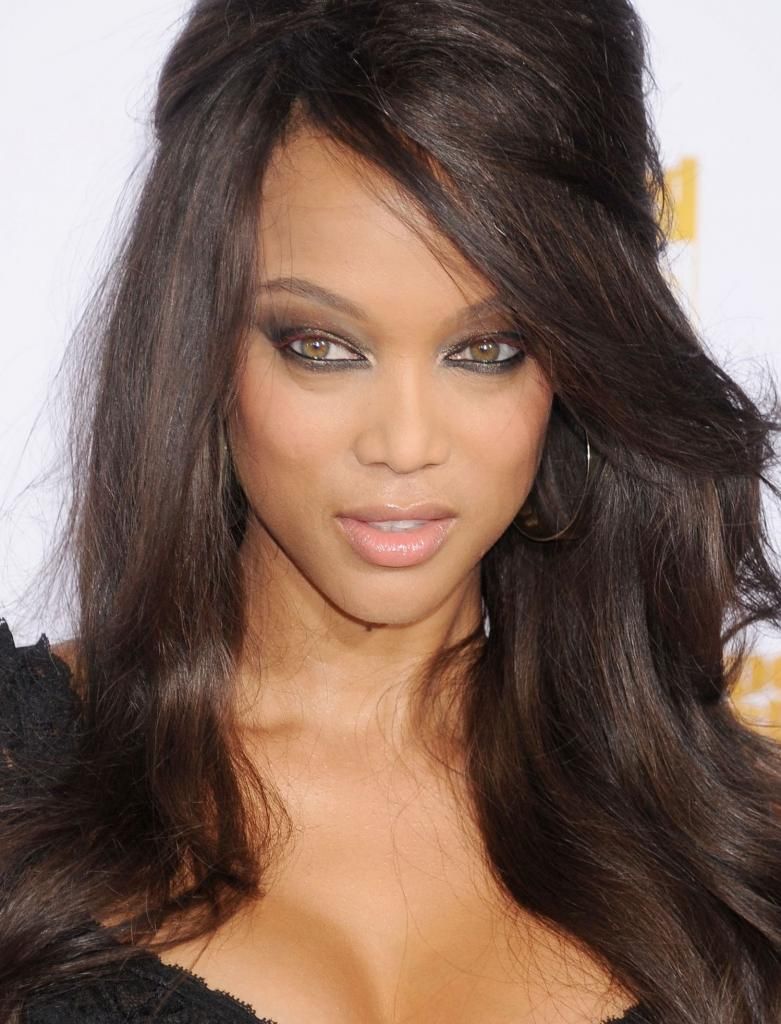 Former model and current TV personality Tyra Banks worked as one of Victoria's Secrets original Angels and appeared on the cover of Sports Illustrated Swimsuit Issue twice. Among her many accomplishments in the fashion industry, Tyra is one of only four African-Americans to consistently rank among Time magazine's "World's Most Influential People."
Liya Kebede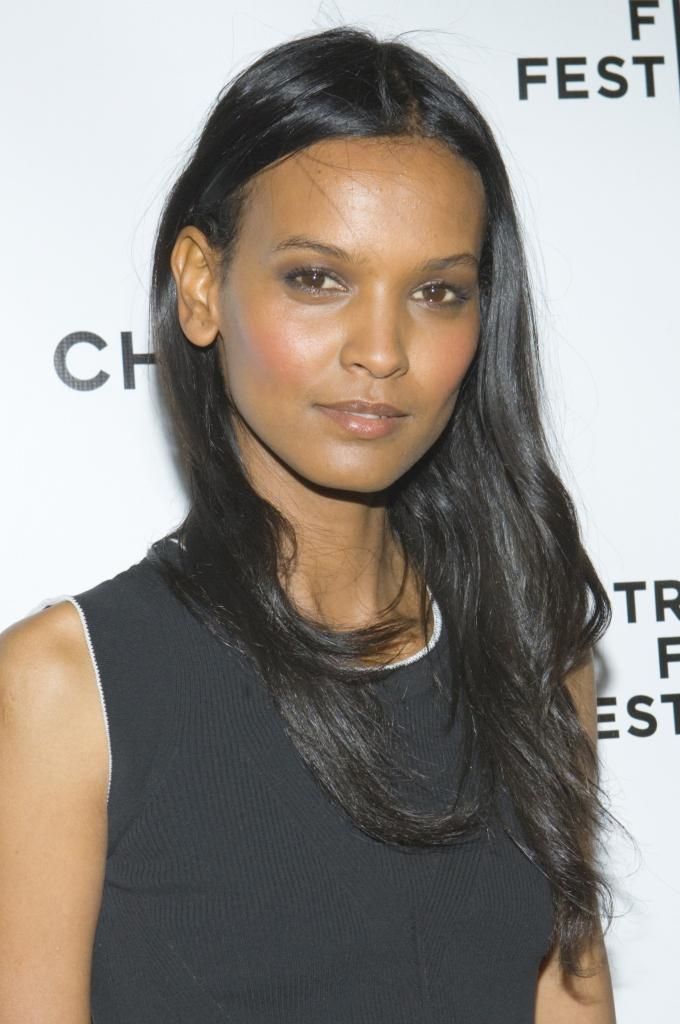 Ethiopian-born model Liya Kebede received her big break in 2000, when Tom Ford asked her to walk in his Fall/Winter show for Gucci. Kebede's reputation and popularity bloomed in the fashion industry, leading her to become one of the top-earning models in early 2000s and is the only Ethiopian model to be signed to Estee Lauder. Since taking a step back from modeling, she has served as a maternal health advocate and clothing designer. She currently runs her own philanthropic organization and writes for the Huffington Post.
Alek Wek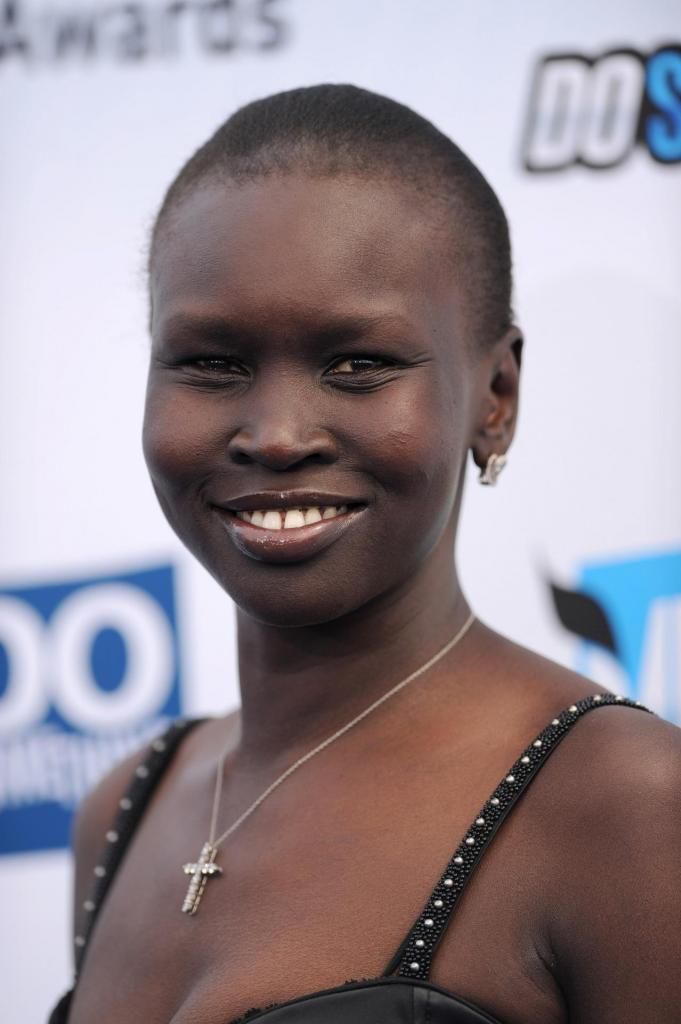 South Sudanese-British model Alek Wek began her career at age 18 and has been praised for her influence on the fashion industry's widening of its beauty standards because of her dark skin. In her early career, she appeared in a number of music videos, and was named "Model of the Year" by MTV in 1997. That same year, she was the first African model to appear on the cover of Elle.
Tomiko Fraser
Known for being the first African-American face for Maybelline, Tomiko Fraser was scouted at 25 at her job as a waitress in New York. The model has since then worked for names as big as Chanel, Vera Wang, and Vivienne Westwood. She is also an advocate for Lupus awareness.
Selita Ebanks
Making her debut in 2001, Ebanks is best known for being a Victoria's Secret Angel. She has also appeared in Sports Illustrated's Swimsuit issue, Vogue, and Glamour magazines. She currently runs her own talent school in her home in the Cayman Islands.
Agbani Darego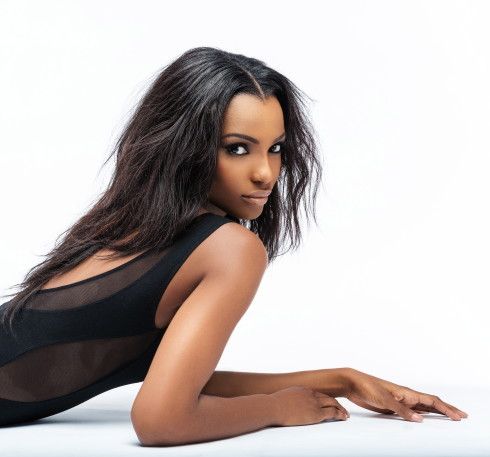 Nigerian model Agbani Darego is best known for her title as the first black Miss World. This led to her becoming the second black model to be signed to L'Oreal. She has appeared on many magazine covers, including being shot by famous photographer Annie Leibovitz for Vogue. Darego has also worked for major designers like Oscar de la Renta and Ralph Lauren.
Toccara Jones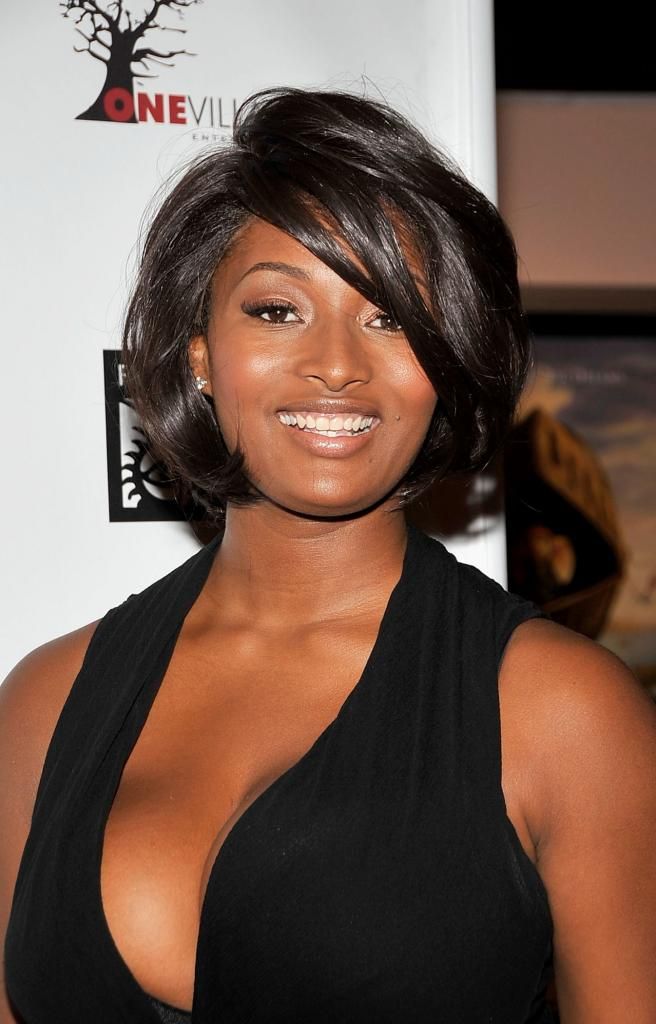 Though eliminated during the third cycle America's Next Top Model, Toccara Jones showed the world that plus-sized girls can model too. Since appearing on the show, she has modeled for Torrid and Ashley Stewart, and been on the cover of Ebony Magazine.
Jessica White
Jessica White was scouted at the age of 13. After only modeling for one week, her first job was for Vogue after meeting Anna Wintour. Tyra Banks named her "the model of her generation" after having been featured in major magazines, ad campaigns, and walking major runways for top designers like Oscar de la Renta and Marc Jacobs.
Maria Borges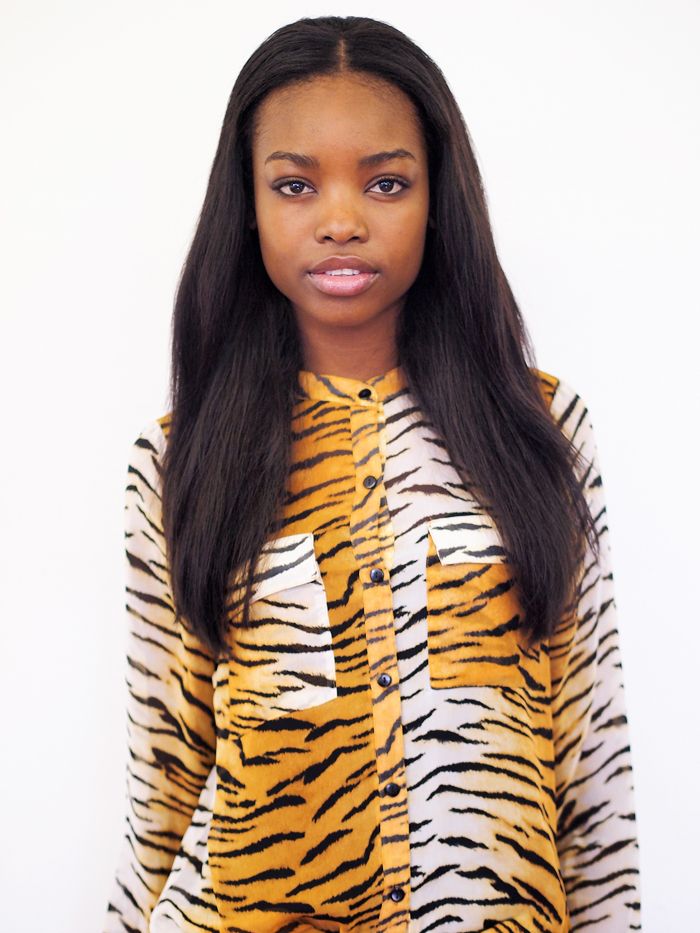 Angola native Maria Borges was one of the six models of color to walk the Dior show during fashion week this year. At 20 years old, she has had multiple Givenchy exclusives and posed for former Vogue Paris' editor-in-chief Carine Roitfield's CR Fashion Book.
Cindy Bruna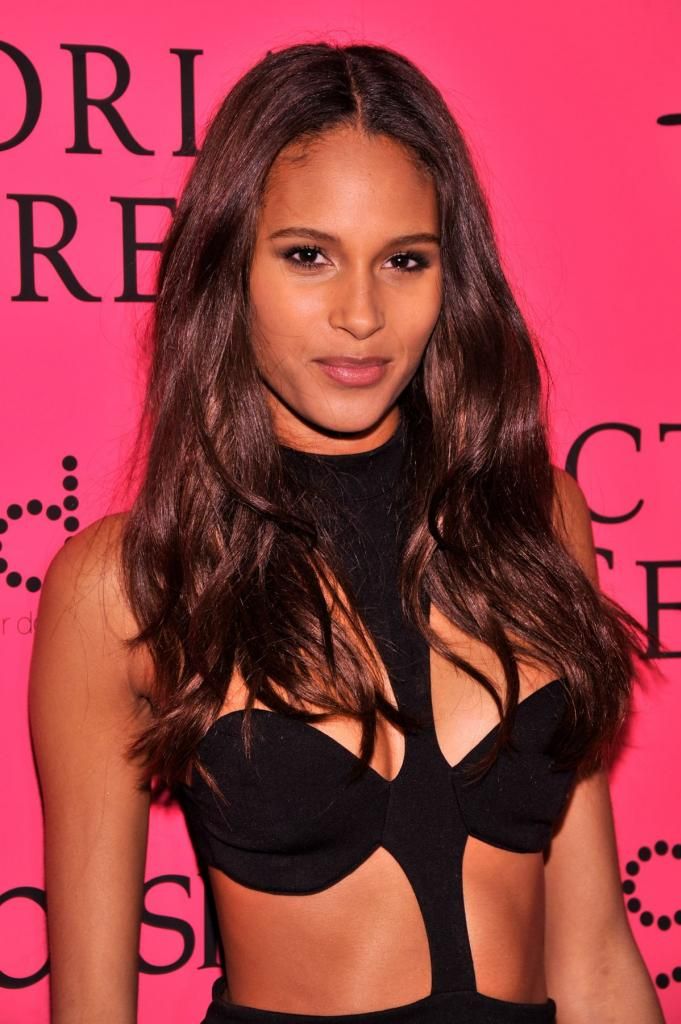 At age 20, Bruna is only the third woman of color to be the face of a Prada campaign and the first model of color to walk exclusively for Calvin Klein. The Afro-French model has also walked the more than 100 runways, including DVF, Ralph Lauren, and Donna Karan. She has been featured on the cover of several magazines, including Vogue Italia.
Jourdan Dunn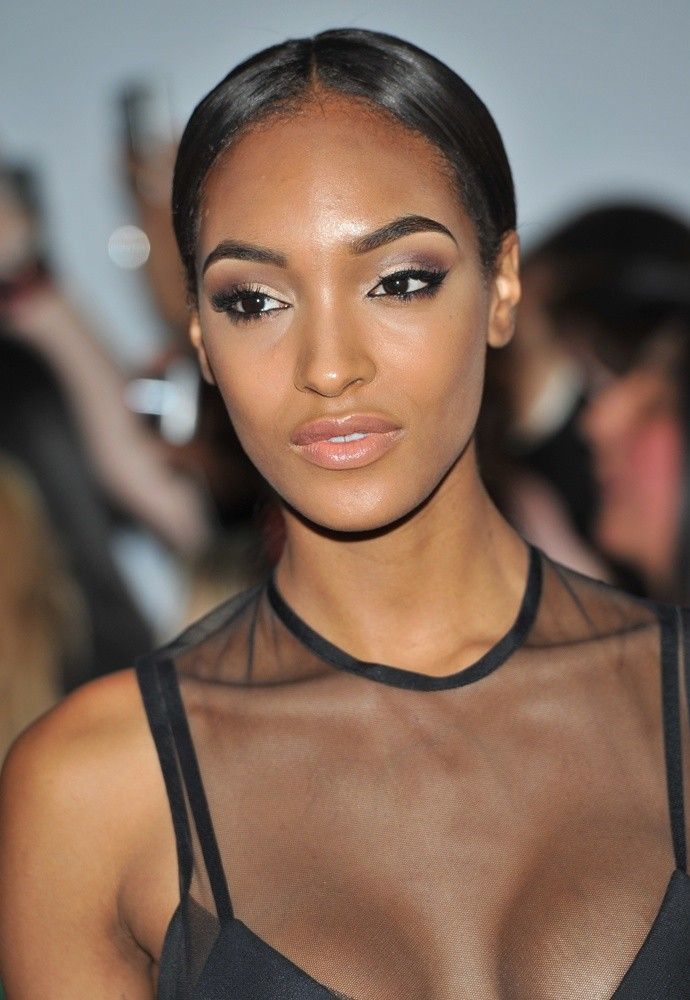 At age 16, Jourdan Dunn made her debut by walking the runway for Polo Ralph Lauren and Marc Jacobs and was also featured in British Vogue. By 2008, The Brit had walked in in 75 shows; and that year, was the first black model to walk a Prada runway in over a decade. She is the face of Rihanna's River Island and the new face of Maybelline.
Malaika Firth
Making her debut at the 2013 Victoria's Secret Fashion show, Malaika Firth attracted attention when she was booked as the first black model in nearly 20 years on a Prada campaign. She has since walked the runways for names as big as Dolce & Gabbana, Valentino, and Bottega Veneta.
Chanel Iman
Photo Credit: Getty Images
Best known for her work as a Victoria's Secret model, Chanel Iman started modeling with Ford Models at age 13. Since then, Chanel Iman has not only appeared on runways for Balenciaga and other major fashion houses; but she has opened her own boutique in Los Angeles, named "The Red Bag." A current fashion favorite, the model accompanied Tom Ford to the 2012 Met Ball.
Shonette Reed is a Los Angeles native and freelance writer for ForHarriet. She has also written for hellionmag.com and streetsense.com, and currently runs her own blog. You can follow her on twitter @ShonetteReed.