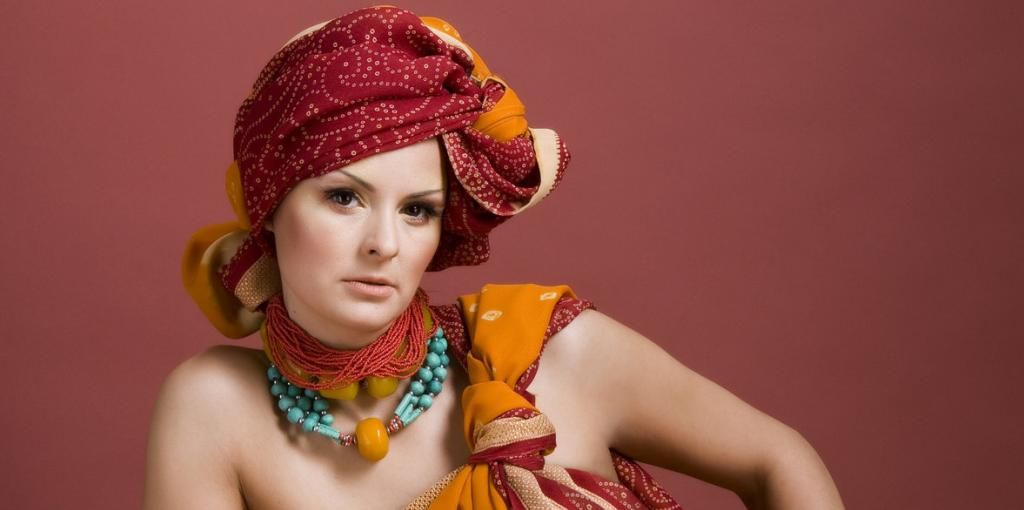 Photo Credit: Zadi Araka/Deposit Photos
by Nneka M. Okona
Within the past few years, we've seen an influx of what is commonly referred to as "tribal" or "ethnic" prints in big box retail and online stores. Forever 21, ASOS, H&M, Zara and others have been selling these African-inspired designs on a number of items—wallets, purses, sweaters, blazers, skirts, crop tops, skirts, leggings, scarves. It has been deemed fashionable and trendy, but it seems like nine times out of ten, the models wearing these pieces were White.
For me, it has been jarring to see tons of White women posing and looking model-esque with prints that are somewhat reminiscent of the traditional Nigerian clothing I wore all through my childhood for special events and occasions. The head wraps outfitted on top of long, blond locks made me think of the beautiful gele I had been enamored with my entire life, watching my aunts meticulously place them on each other's heads and dreaming of wearing one for my wedding day. On these stores' websites, white women wear these things I am intimately familiar with, donning serious expressions, beside strategically placed boxes for shoppers to select a size and a price.
As if my culture, my heritage—something that has gone back thousands of years—came with a price tag and could be tried on for one's own liking.
Cultural appropriation is not my main issue with non-Black women (and to be honest, Black American women as well) choosing to relish in headwraps and funky prints that draw their inspiration from the Motherland—although, of course that's a huge one. As an African woman, it's troubling to see how both non-Black and Black American women alike using these choices for clothing and accessories choices have evolved this into something much larger than appropriation: a fetishization.
It's an obsession with wooden jewelry pieces, usually of the continent of Africa carved into big, chunky earrings. It's the head wraps with bright, vibrant colors, the icing on what is an outfit for a night out on the town. It's the naive and immature notion that an entire culture can be boiled down into the convenience of a fashion statement, and be removed at a moment's notice. It's the assumption that culture is an accessory. It's seen as a costume, a dress-up experience—something to have fun with, be experienced for a short period of time, then discarded and forgotten.
But it's also the assumption that these things are the sole expression of African and "African-ness," without admitting there's a disconnect, because culture is much more than these things. Culture is far beyond fashionable items which can be purchased from a mass retailer or odds and ends gathered from thrifting. It's much more than calling yourself Afrocentric just because you choose to dress or wear certain things within the realm "African-ness".
For those of us who are African, we realize how silly this notion is. We can't remove our culture or heritage when it's convenient for us. And what's more, we know who we are as a people—our history, traditions, languages, food, spirits, and names tell stories about are our strength and serve as a unifying reminder of what constitutes our being. This cannot be cut into snippets for the fashion industry to grab and commercialize.
So when thinking about whether or not non-Black women should be allowed to wear clothes with African-inspired prints, my short answer is no. Culture is not costume. Culture is not for commercial consumption. Culture—my culture—is not for sale.
Nneka M. Okona is a writer based in Washington, DC. Visit her blog, www.afrosypaella.com, her website, about.me/nnekaokona or follow her tweets, @NisforNneka.