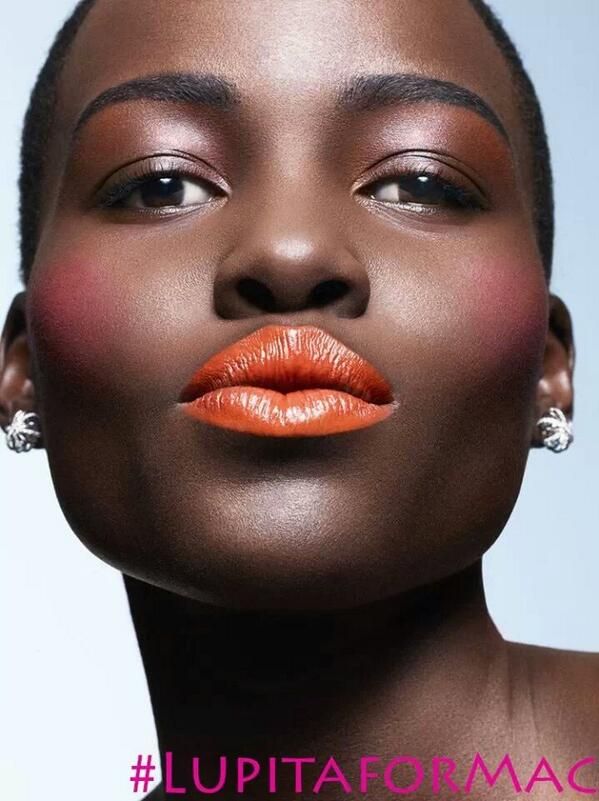 A movement has begun on Twitter to convince MAC cosmetics to sign up Academy Award-winner Lupita Nyong'o as a spokesmodel.
Lupita, who has become a media darling for her immense talent, flawless face and effortless style, has become a symbol for lack of representation of diverse beauty in the mainstream.
The hashtag was started by journalist Joan Morgan and Dr. Yaba Blay and has quickly gained steam. The women are calling for those who want to see it happen make our voices heard to the iconic cosmetics brand.
I'm in full support. All black women from the Rihannas to the Lupitas deserve to have their beauty celebrated.
So @fiyawata and I are on a Mission to get @MACcosmetics to do w @Lupita_Nyongo what they did with @rihanna. Like it? Retweet #LupitaforMac
— Joan Morgan (@milfinainteasy) March 8, 2014
Hey @MACcosmetics how about a #makeup line for women w/cocoa #Brown skin like myself w/the gorgeous Lupita as the spokesmodel? #LupitaforMac
— afrofuturistic gold (@sohumstudios) March 9, 2014
Rallying up Brown girls everywhere! Let @MACcosmetics know how much we want @Lupita_Nyongo to be a spokesmodel. Imagine that! #LupitaforMAC
— Yaba Blay (@fiyawata) March 8, 2014
I'd love to see @MACCosmetics create an entire line in @Lupita_Nyongo's honor, with foundation shades as deep as the earth. #LupitaforMAC
— Evette Dionne (@EvetteDionne) March 8, 2014
I got 7 MAC concealers about 8 Sheen Supremes who knows the numbers if @MACcosmetics gets @Lupita_Nyongo on their team #LupitaforMac
— Syreeta Gates (@syreetagates) March 9, 2014
What do you think of Lupita for MAC?
---
Kimberly Foster is the Founder and Editor of COLOURES.
Email
or
Follow @KimberlyNFoster