It's easy to forget that underneath Nicki Minaj's attention-grabbing looks, she's a gorgeous Trini woman.
These photos she posted on her Instagram are a welcome reminder of Nicki's more subdued beauty.
Nicki made sure to point out that the hair she's wearing is hers, and she does not chemically straighten her hair.
With this makeup, Nicki is giving us Cleopatra realness.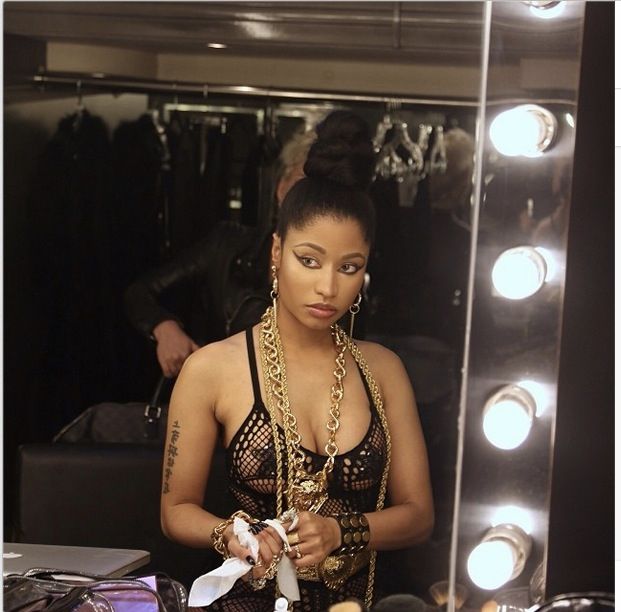 No comment on the final look.
Related:
Pam Oliver Responds to Hair Criticism, Calls it 'Comical'
Erykah Badu Debuts A High Top Fade
How to Embrace the Reality of Your Kinky Hair
---
Kimberly Foster is the Founder and Editor of COLOURES.
Email
or
Follow @KimberlyNFoster