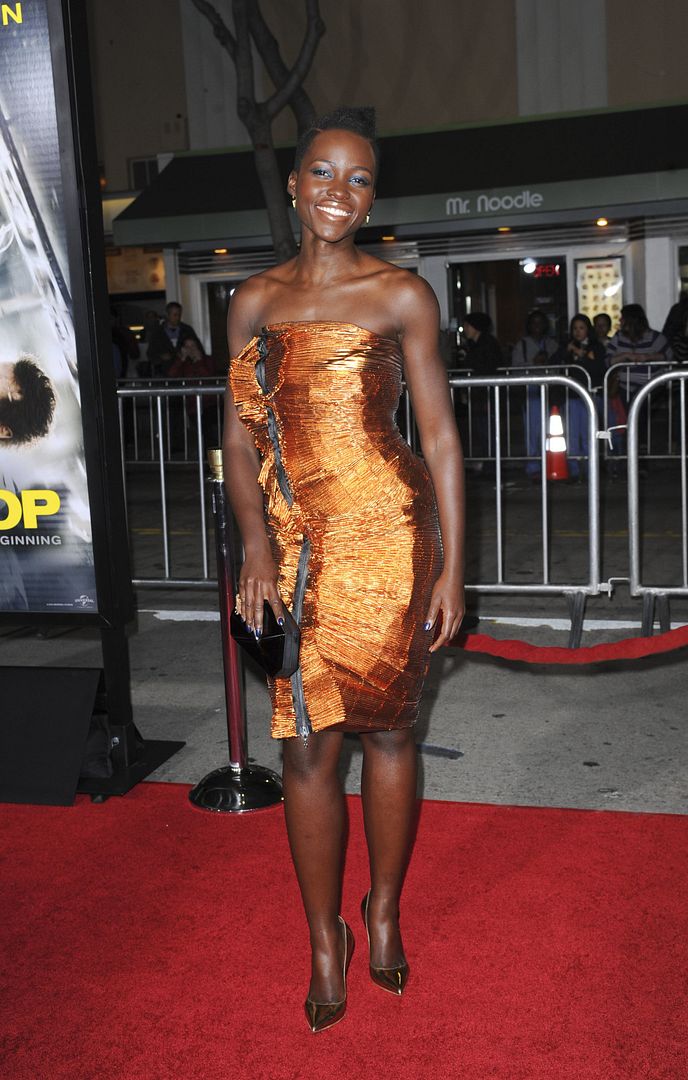 While we're still celebrating Lupita Nyong'o's brilliant performance in "12 Years A Slave," the Yale-traned actress has moved on to promoting her new film "Non-Stop."
Lupita wore a copper colored Lanvin cocktail dress and metallic pumps.
Honestly, I'm not feeling this look on Lupita. The dress design is a bit odd and it does nothing for her figure.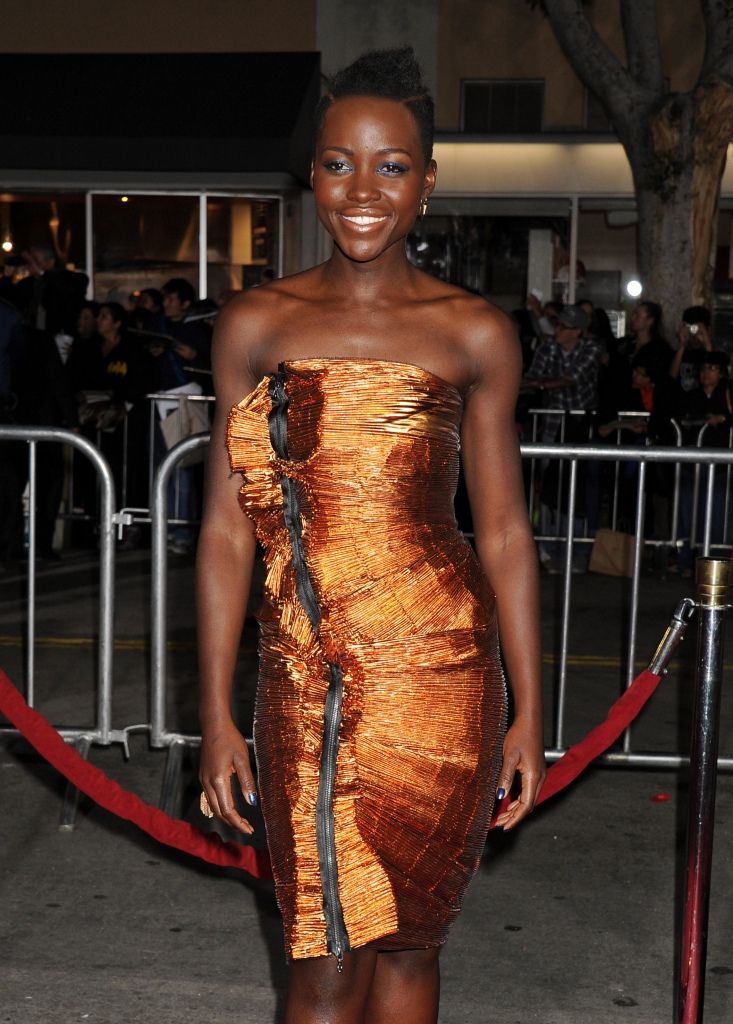 ---
Kimberly Foster is the Founder and Editor of COLOURES.
Email
or
Follow @KimberlyNFoster