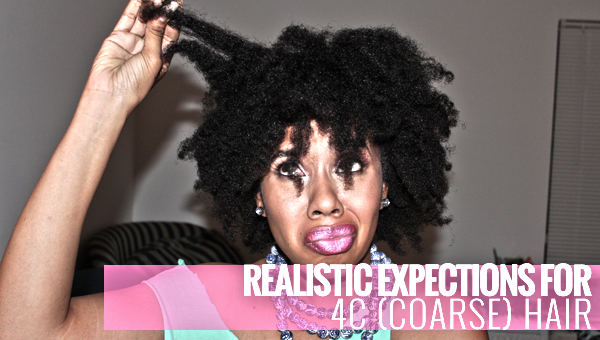 Embracing your natural hair texture can be difficult and sometimes troubling in a world that puts curly girls on a pedestal. But where do those of us with kinks and naps fit into the conversation?
YouTuber
Jouelzy
goes through her must know guidelines for managing expectations.
Now some of her tips I can't quite get with. For example, Jouelzy says 4C chicks can't wear wash n go styles. False! My TWA stayed in a wash n go during my final semester in college.
But Jouelzy's best advice is really simple, "You have to make a choice between being kinda lazy and cute."
Watch her video below.
Related:
25 YouTube Channels with Tutorials for Women with Kinky Hair
Brandy "Takes a Risk" and Goes Natural
In Praise of Solange's Natural Hair Wigs
---
Kimberly Foster is the Founder and Editor of COLOURES.
Email
or
Follow @KimberlyNFoster