Gabourey Sidibe wore a cream colored gown designed by her stylist Daniel Musto with Michael Costello to the 71st Annual Golden Globe awards. And as soon as she stepped on the red carpet, the vicious comments about her weight came fast and furious on Twitter.
Clearly Gabby has some healthy self esteem and a great sense of humor because she fired back at the social media hatefulness. She posted this to her Twitter:
To people making mean comments about my GG pics, I mos def cried about it on that private jet on my way to my dream job last night. #JK
— Gabourey Sidibe (@GabbySidibe) January 13, 2014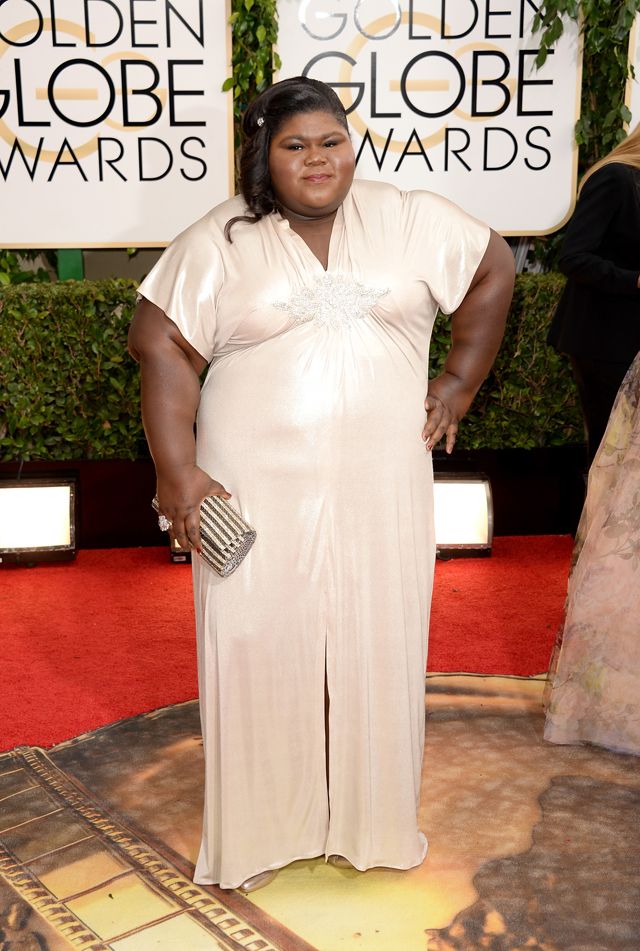 Plus size Black women are easy targets, and that's definitely how you shut down the haters.
American Horror Story: Coven airs Wednesdays, 10 p.m. on FX.
---
Kimberly Foster is the Founder and Editor of COLOURES.
Email
or
Follow @KimberlyNFoster