Rihanna spent the holidays in her native Barbados, and she's shown off a number of skimpy bikini styles. That's to be expected for the pop star, but we loved this 1960s inspired look complete with full coverage bikini bottoms.
Rihanna paired the look with a pair of white Converse, a denim shirt and mirrored sunnies.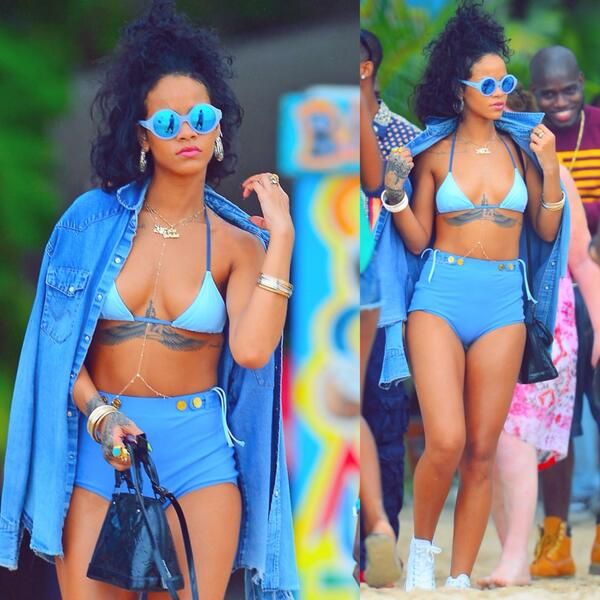 Related:
Rihanna Wore Her Hair Wrapped to the American Music Awards
Rihanna, Ciara and Lala Rock Vinyl Pencil Skirts
Black Girls Gone Blonde
---
Kimberly Foster is the Founder and Editor of COLOURES.
Email
or
Follow @KimberlyNFoster