Though we live in a society that chases youth, style is not a young woman's game. Black women over 40 continue to serve fabulous looks and show the young girls how it's done.
June Ambrose has long been hip hop's go to stylist to create iconic looks. June is said to have introduced that classic Versace print to Biggie and Puff Daddy. So it should be expected that the style architect who's helped so many, has fabulous style of her own. June loves a statement piece. Every season she'll pick one accessory or trend and make it the focus of her ensembles.
Since her first release in 1997, Erykah Badu's unique style has made heads turn. She's never been one to follow trends, and that's why we love her. From the days of her sky high head wraps until now Erykah clearly has fun trying on different beauty looks and fashions.
Angela Bassett is a classically trained, award-winning actress, but you'll rarely get a classic look from her on the red carpet. Her style is vibrant and current. Something you might not expect from one of the most respected artists of her generation.
Halle Berry continues to serve high doses of sex appeal well into her 40s. She maintains an incredible figure and adorns it with styles that show it.
Toni Braxton admits that in her 20+ years of gracing red carpets, she's opted to put her sexuality on full display in gowns that leave little to imagination. Toni continues to show off her incredible figure, and who could blame her?
Naomi Campbell has been at the top of her game since she entered the fashion industry. She continues to slay in couture fashion looks as if not a moment has passed.
Nia Long was once the gorgeous girl next door, but she's matured into a gorgeous, well-dressed woman. Her styles are
Michelle Obama mixes accessible fashion with high end looks to create a style that woman in all tax-brackets can aspire to. The woman who was thrust into the national spotlight who has now become one of the most influential style mavens in the world.
In every outfit she wears, Jada Pinkett-Smith adds a dose of rocker edge. Even in a simple shift, her fierce, unapologetic personality emerges.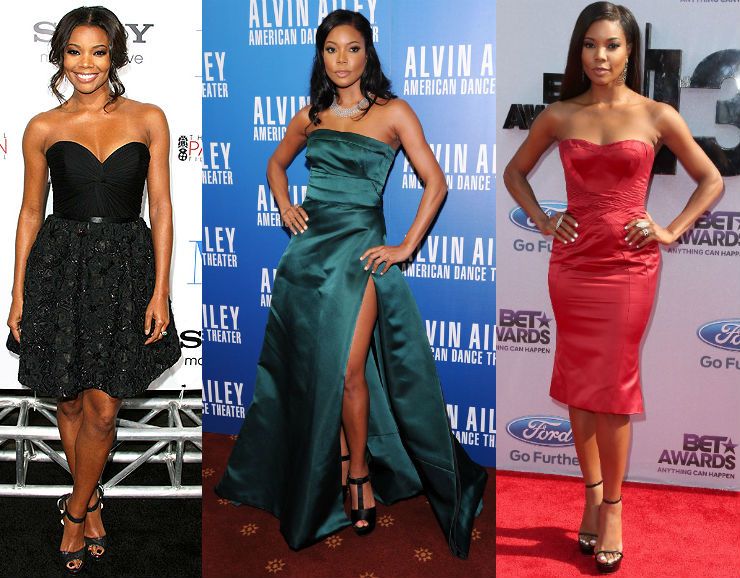 Gabrielle Union was once a tom boy, but she's blossomed into a bonafide red carpet star. She often opts for updated takes on old Hollywood glam.
---
Kimberly Foster is the Founder and Editor of COLOURES.
Email
or
Follow @KimberlyNFoster