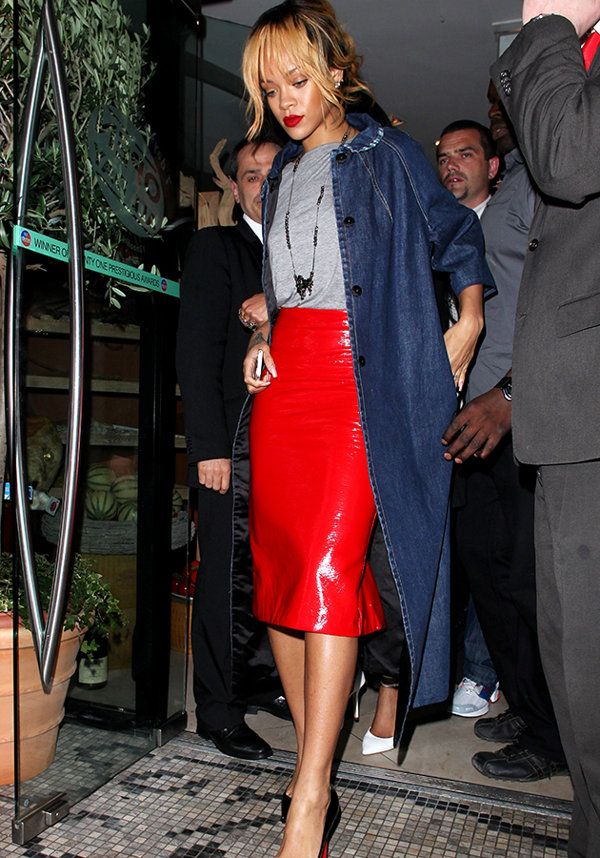 What's the saying? Everything ain't for everybody. The vinyl/pvc skirts that celebrities have been spotted wearing might fall into that category.
Celebrities like Ciara, Rihanna, Lala Ashley Madekwe ("Revenge") have been spotted wearing the shiny plastic skirts.
Rihanna paired her bright red pencil skirt with a grey tee and chambray jacket.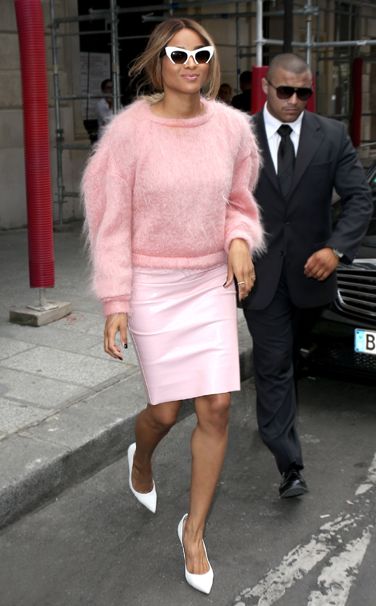 Ciara made the look vintage with a fuzzy sweater, cat eye glasses and white pumps.
The look works best with a simple top and accessories.
Lala paired her skirt with a black crop top and a pair of black booties.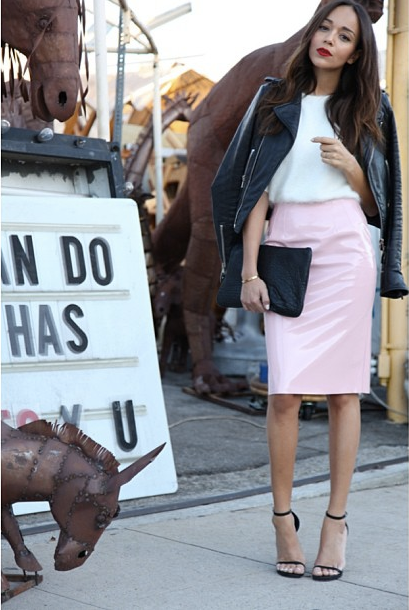 Ashley Madekwe choose single sole sandals and black leather jacket to add some edge to her baby pink vinyl skirt.
Would you wear the trend?
Related:
Rihanna Wore Her Hair Wrapped to the American Music Awards
Black Girls Gone Blonde

---
Kimberly Foster is the Founder and Editor of COLOURES.
Email
or
Follow @KimberlyNFoster