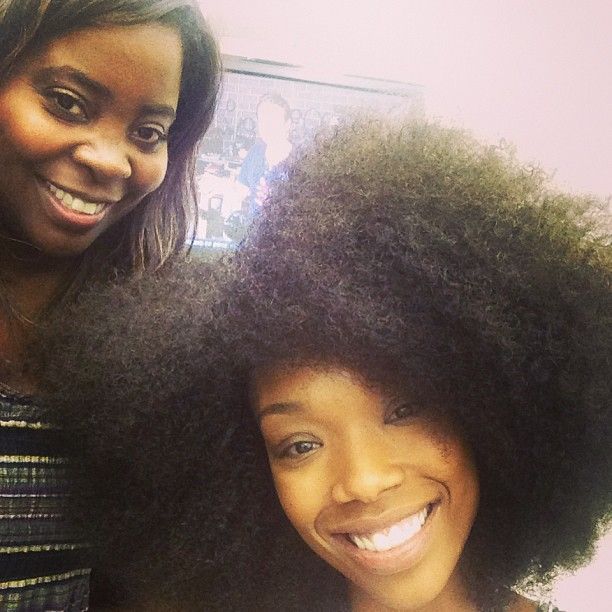 Welcome Brandy as the newest member of Team Natural. Last night, Brandy posted this photo on her Instagram. She glows without a stitch of makeup and a head full of kinky hair. In recent years, Brandy has opted to wear lacefront wigs, extensions, and she's even gone back to her trademark box braids.
Brandy shouted out celebrity stylist Kim Kimble for the change. She posted on her Instagram.
Thank you

@kimblehaircare

for my Afro puff!! We finally took the risk!!

#bighairdontcare

#afropuffpuff

#brownskin

#glowwwrraayy
Since she became a household name as a teenager, the singer/actress has rocked distinctive styles. In fact, the braids she wore in the mid-90s are back with a vengeance.
Brandy wearing braids then and twists now.
What do you think of Brandy's style transformation? Is wearing your natural hair still considered a risk?
Related:
In Praise of Solange's Natural Hair Wigs
Get Janelle Monae's Natural Updo
Unwelcome Opinions: Why Do Men Feel Entitled to Comment on Black Women's Hair?
---
Kimberly Foster is the Founder and Editor of COLOURES.
Email
or
Follow @KimberlyNFoster