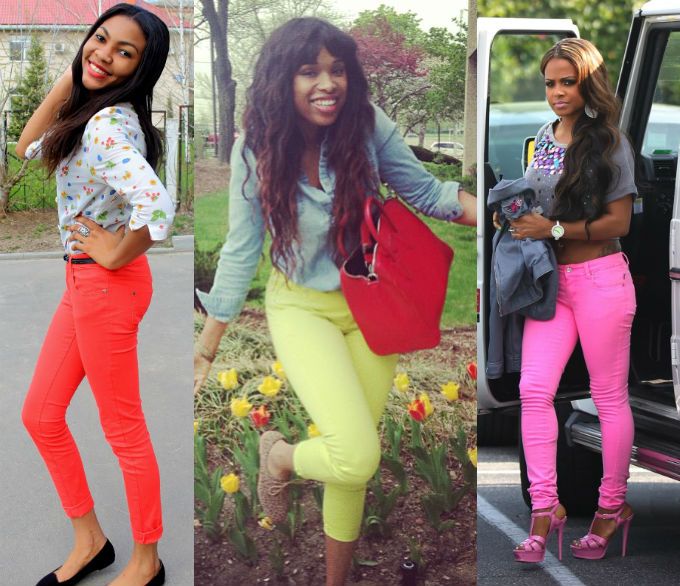 Brighten up your Summer days with a pair of neon jeans. There's nothing like a nice pair of blue jeans, but now colored jeans are hot. Dress them up or down for a look that's right on season. Jennifer Hudson paired her neon yellow jeans with a chambray shirt and a pair of brogues, Blogger
ModaVracha
rolled up her bright orange jeans with a pair of black slip-ons and a floral top, and Christina Milian matched a pair of YSL sandals and a cropped top with her jeans.
Which look do you like best?
Check out our picks below the cut.
---
Kimberly Foster is the Founder and Editor of COLOURES.
Email
or
Follow @KimberlyNFoster